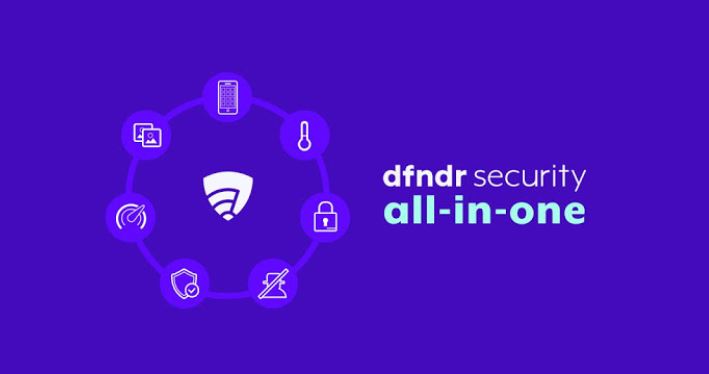 Previously known as PSafe Total or PSafe Total Defender, the new free Dfndr security mobile app is a must-have app to protect your Android or iOS device against the growing threat of hackers who could destroy your smart phone's operation or steal your personal data.
Dfndr keeps your phone and data safe from viruses and malware using several advanced technologies including state-of-the-art encryption. The app also includes several valuable performance optimization tools. Most features are already there in the free version, but upgrades and ad-free operation are obtained for a modest fee.
dfndr security
Price: Free
Category: Business, Tools
Version: Varies by device
Developer: PSafe

Uninstall the app:
1. Go to Settings menu
2. Choose Apps or Application manager
3. Touch the app you want to remove
4. Press Uninstall.
Dfndr Mobile App's Most Valuable Features
The free Dfndr App core features are aimed at protection of your device and data, while a suite of separate tools is used for optimizing system memory, storage and internet performance.

Security Functions
• Quick Scan reveals potential issues compromising phone and data security. Select issues individually for repair or resolution.
• Anti-Theft locates your phone if it is stolen, blocks access and erases data memory.
• Receive alerts 24/7 if use of your digital credentials is detected across the internet.
• Detects malicious links within other apps including WhatsApp, Messenger or SMS messages.
• Password-protects your most precious photos, messages and apps.
• Military-grade encrypt pictures in your phone gallery, set up a decoy gallery or PIN and hide apps from the home screen.
Performance Tools
• RAM memory can be freed automatically so your apps operate efficiently.
• Easily locate and delete all duplicate photos taking up precious storage space.
• Search for other junk files that hog storage or slow down your phone.
• Overcharge protection avoids your phone's battery overheating.
• Check your internet connection speed at any time.
• Improve your browsing speed with the internet speed accelerator.
The Dfndr Security Mobile App free version can be upgraded to unlock additional features such as private, encrypted cloud storage, customer support, fingerprint authentication and the elimination of ads.
Download Free Dfndr Security Mobile App for Peace of Mind
An iPhone, iPad or iPod touch device must have iOS 11.0 or higher to use Dfndr, whereas OS 5.0 and up is required for Android devices. A 7-day free trial of the Premium subscription is available. The best deal, if you decide to buy the premium features, is a yearly subscription. Even the free version consistently gets high user ratings however, so it may be all you need.
One of the Best Malware and Virus Protection Apps Plus More
The Psafe Dfndr app is perhaps the easiest app to use to ensure your data and your phone's operation are not jeopardized by hackers and thieves. It does have a bit of impact on system performance. However, that performance hit is far less than the overall system boost achieved by using the built-in optimization tools. The time it takes to download and try out is far less than the time a single hack attack could cost you.