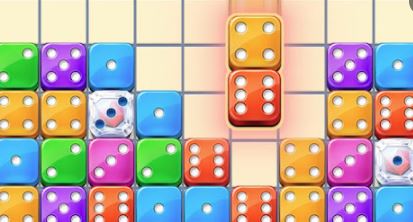 Sharpening your mind has never been more fun than with the Dice Merge Mobile app for all mobile devices! This is a great game to consider when on the go and you want to have a dynamic and mentally stimulating experience. You will rotate the dice in a strategic fashion before establishing their position on any given board. This will encourage thinking ahead and considering any given position. It's a smart experience that requires you to think about each decision. This is a more challenging brain game that will keep you engaged with new strategies. There are different ways to play, and as you grow it will get more fun with increased boosters which help you merge and multiply your score.
Dice Merge! Puzzle Master
Price: Free
Category: Puzzle
Version: Varies by device
Developer: MobilityWare

Uninstall the app:
1. Go to Settings menu
2. Choose Apps or Application manager
3. Touch the app you want to remove
4. Press Uninstall.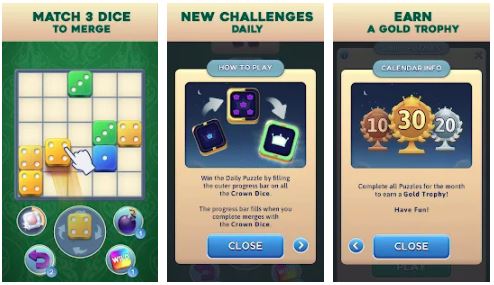 Another great feature of this app is you can customize your dice with various designs and colors to match your preferences. You can express your individual personality with different designs for the background too. This game might seem like a daunting experience at first, but there are no worries because a time limit is absent. Many puzzle games will have limits or move counters, but Dice Merge seeks to give you a more relaxing atmosphere. Each day will bring new fun and exciting challenges to undertake and they will help you uncover new ways of playing. That's right, you can take your strategy to new levels through adaptation and learning what works best. Some people like to take the board slower, and others might want to speed through some Dice Merge binging sessions. Either way, the game can be enjoyed at your own pace and convenience.
The fun never ends when you have access to daily challenges that keep things interesting. An advantage to playing this game is you're always learning about new things and stimulating the mind. This can translate to your real-life and improve memory and problem-solving skills. With Dice Merge, there is definitely a learning curve, but discovering the best ways to earn high scores is part of the fun. You will recognize what the best approach is and can fine-tune your strategy when solving the daily puzzle. A great benefit to this problem-solving app is you can unwind the mind and destress after a long day. This game will facilitate a relaxed mood with an appealing ambiance and chill gameplay. Each game is different so you'll never get used to the same patterns. Optimization of each dice placement takes time to master, but the end result is incredibly rewarding if you're committed.
Pro's & Con's
Pros
Very good for stimulating the mind
A great distraction to pass the time
Opportunity to grow and advance in the game
No pressure with a time limit
Cons
Ads are a bit distracting and too much
Might freeze on occasion
Visuals are good but could use some work
Conclusion
The Dice Merge Mobile app is a great puzzle game with a unique theme where you match the dice to get the highest score possible. However, it doesn't have to always be about statistics and this game is geared towards giving you a challenge but not frustrating ones. Stable progression is common, but this app is particularly bad with advertisements when you reach your point goal. This is very often, and you will spend half the time watching them excessively. Still, it's worth it to play a few games here and there to stay sharp. Download and install the Dice Merge Mobile app today to put your problem-solving skills to the test!