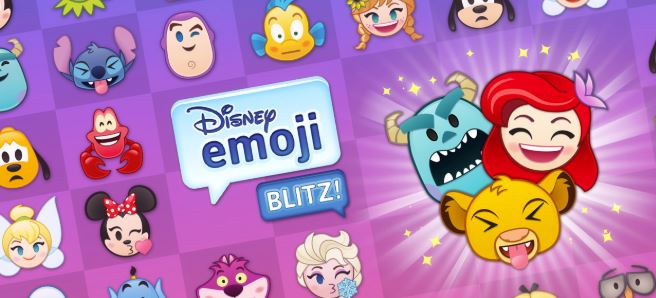 Everyone loves to go to Disneyland, including adults. If you can't go there physically, then you can play with plenty of Disney emojis on Disney Emoji Blitz. Try them all using this mobile app. Downloads are free and very entertaining! Each season there will be games that are related to the mood of the moment. Christmas is coming up, so prepare yourself for many laughs and reindeer sleighs.
It's a good idea to download the Disney Emoji Blitz app on your mobile device if you haven't already and get the virtual Disney experience of your life! The app is a match-3 game. An online puzzle video-game where you need to match 3 similar tiles at a time to start winning. Try not to get too hooked and miss the real Disney experience.
Disney Emoji Blitz
Price: Free
Category: Personalization
Version: Varies by device
Developer: Jam City, Inc.

Uninstall the app:
1. Go to Settings menu
2. Choose Apps or Application manager
3. Touch the app you want to remove
4. Press Uninstall.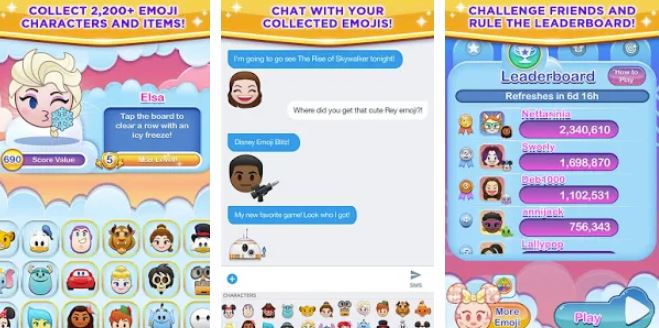 The Blitz Emjoi Characters
Used to portray a Disney ideogram or cartoon image in electronic messages.
Colorful images that are considered to represent true human emotions and real characters.
They are instant representations of an icon that needs no explanation.
No voice or sound, just a Disney character everyone can relate with.
How to Play The Disney Blitz Game
You can enjoy this puzzle teaser anywhere and anytime. Playing with all 400 Disney and Pixar characters that appear as an emoji is quite something. The virtual game is lots of fun and all the emojis look so lively. Now you can be in Disneyland without physically moving from your seat. You'll be interacting virtually with Arial, Aladdin, Elsa, and even Donald Duck online while riding the train. To zap a line, you'll be required to match-up four similar emoji's.
If you link five emojis that are the same, a new line will be formed. You can enjoy playing the game with hundreds of your favorite Disney characters all day. It's a great game to play while traveling or waiting at the doctor's office. Many challenges will keep you busy and on your tip-toes. Be prepared to deal with a variety of situations and obstacles that at times may be frustrating, but the incentive for winning is always there.
Features of the Disney App
- This Disney emoji app is simple to install and use.
- The publisher of the game is Jam City Inc.
- An amazing revenue of $1 Million since September 2019
- 90,000 downloads of the Disney Emoji Blitz app already.
- There are a bunch of visuals that will stun you.
- You and your friends will be hooked for hours playing Emoji Blitz.
Get into a fast-paced round of match-3 to earn great prizes, finish missions, and find new emojis that are cute and spectacular! The best part is when you install this free mobile app, you can collect and chat with thousands of Disney, Star Wars and Pixar emojis. All of your favorite Disney Characters are online. Just power-up and play! Be prepared for new challenges and special events daily. You'll even be able to rule the leaderboard and see all the scores posted there.