Technology has always innovated the way we traditionally do things. If we need to send an urgent message to a family member who is living several states away, we can simply call or send a text message. During the current crisis, we need technology now more than ever. Being compliant with social distancing guidelines makes it more difficult for us to communicate with others. For instance, we must take more precautions when attempting to meet with an attorney or even a physician now. Fear not, technology has made it easier for us to communicate with these individuals without having to take a step out of the comfort of our homes.
The Doctor On Demand ,mobile app has made it possible for us to receive the proper medical attention that we need without having to step foot inside of a clinic. The app is available for download on both the Google Playstore and Apple Store.
Doctor On Demand
Price: Free
Category: Health & Fitness, Medical
Version: Varies by device
Developer: Doctor On Demand, Inc

Uninstall the app:
1. Go to Settings menu
2. Choose Apps or Application manager
3. Touch the app you want to remove
4. Press Uninstall.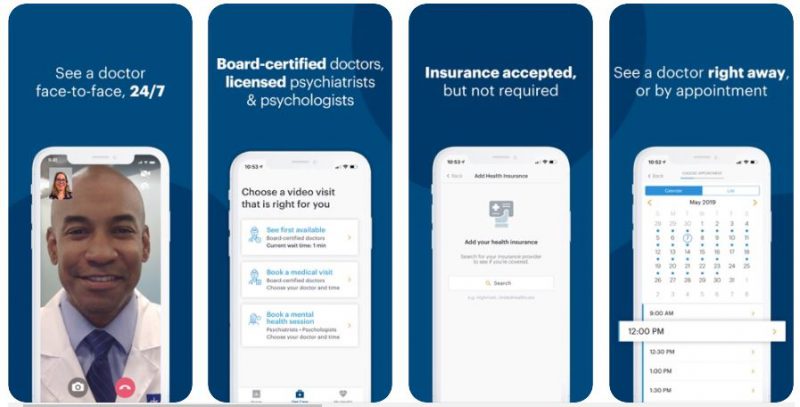 What is Doctor on Demand?
As mentioned previously, Doctor on Demand is an app that allows us to receive medical care no matter where we are. Medical care is given entirely through video calls and includes the entire process such as checking symptoms, performing an exam, assessing vitals, and prescribing treatments.
Doctor on Demand can connect you with any type of medical specialist from licensed psychiatrists to general practitioners. The team of healthcare professionals have all passed background checks and are well qualified to care for you.

What Type of Care Can I Recieve?
Whether you are bed-ridden from a nasty case of the stomach flu or just feeling under the weather, Doctor on Demand has got a healthcare professional ready to assist. Here are just a few of the issues that these doctors can address:
Headaches

Urinary tract infections

Sinus infections

Flu

Depression

Allergies

Grief and loss

Anxiety

Prescription refills

Skin issues

Screenings

This app functions as a virtual clinic visit. By using the features of another app, such as Apple's Healthkit, doctors can properly assess your vitals and address your symptoms. Of course, you will have to help a bit because the doctor is not physically present with you.
The doctors on this app can schedule screenings or lab works if needed. Video chatting frequently allows both of you to see progress.
Doctor On Demand gives you the option to choose your desired medical specialist based on their credentials. Also, it is easier to schedule an appointment on this app because meeting is much more convenient than traditional methods.
If you have a mental health-related issue, Doctor On Demand provides a free mental health assessment to determine if you will benefit from a therapy session. This is done because while these services are convenient, they are not free.

Is Doctor On Demand Costly?
Joining the platform and creating an account is perfectly free, however, the services are not. When you are scheduling an appointment, you will be shown the price for the visit upfront and will be given an outline of all the fees. This eliminates any worry of hidden charges and makes the process hassle-free.
Doctor on Demand is quite affordable and even works with your insurance company. Be sure to check your insurance coverage before scheduling an appointment. If your visit is not covered by insurance, you can always opt for a payment plan. These plans work with your financial state and get you the care that you deserve.
A majority of the visits are totaled under $200, making it more affordable than in-person visits. There are plenty of benefits to a virtual visit, including being compliant with social distancing guidelines, immediate medical care, affordable pricing, and quality care. Doctor Jennifer Jameson, family practice physician elaborate more on the app:
"Doctor On Demand allows me to meet with patients at the early stages of coming down with a bug. For example, I often meet with patients when they're just starting to get the body aches associated with the flu. What typically would take days for them to get a treatment, we can handle almost immediately – allowing them to get on with their lives faster."
Doctor On Demand is one of those apps that almost everyone should install onto their smartphones. The app is very simple to use and has an appealing design. It is the epitome of modern healthcare and one of a kind. You might never know when you will require immediate, quality healthcare and thus, Doctor On Demand is definitely a must-have