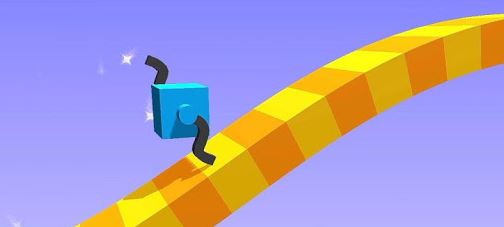 Ever wonder what it would be like to draw a shape, and see how well it races? Well, if you did, then this is the app for you, the Draw Climber app is fun and addicting. There are a lot of things that you can do in this game, and it has features to play with as well. So let's go over what the features are, and why you should get the app?
Draw Climber
Price: Free
Category: Arcade
Version: Varies by device
Developer: VOODOO

Uninstall the app:
1. Go to Settings menu
2. Choose Apps or Application manager
3. Touch the app you want to remove
4. Press Uninstall.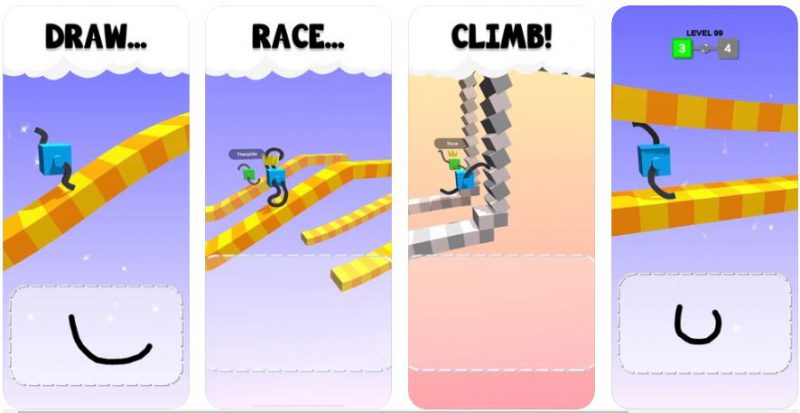 The Draw Climber mobile app is a game that can be played anywhere. That's right. You can play it from inside your room, in the living room, at a hotel, in your car, on a camping trip, and in more places as well. The content is addicting, and when you start playing the game, you will always find something to do within the game that will keep you playing. You have a feature that is a drawing box, and you are able to draw whatever shape you want in it. Certain shapes will help you get farther, while other shapes are interesting to watch move across the racing board. Then you have the racing feature itself, where you go head to head with AI's, and other players that are playing the game like you. With that being said, you also have a variety of levels to play in the game as well. Not only are you playing to win these races, but you're also playing to get to the next level. There are so many levels in this game, and they each get harder when you play the AI. Rewards are offered in the game as well, and when you win or complete a course, you will get some rewards. There is no greater reward than the fun you'll have in the game, though. Another cool feature is the mechanics of the game. Once you draw a shape, it will immediately go on the racer. When it goes on your racer, the drawing box is empty, and you can draw another shape. You can draw as many shapes as you'd like throughout the course of the game, and it will bring you hours of fun. The final feature is probably the best, and that's that the game is free to play. Yes, you can buy in-app items if you choose, and there are ads that you can pay to remove, but the app itself is free. You won't have to pay any money to get the game, and the setup is simple to boot.
Why Should You Download the Draw Climber App?
Why wouldn't you install the game should be the question. With so much fun to be had within the game itself, it's no wonder why over 50 million people play the game. With the app having great success, there are so many people that you can race against, including your family and friends. Challenge yourself with playing other players, and climb, quite literally, to the top of the board. Win enough races, and you may top the leaderboard. There is a whole world of fun out there waiting for you to play, and it's free for you to enjoy. The app will bring you and your family hours of entertainment, and the game is addicting to boot. So when you get the game for your mobile devices, make sure that you have hours of time available. There is a lot of stuff that you can do in the game, and fun is at your fingertips. What are you waiting for, go get the Draw Climber mobile app today!