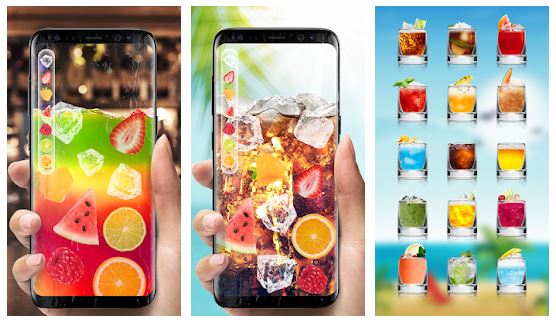 With so many apps on the market, how could you overlook such a cool app? This app allows you to be able to have an e-liquid drink. Well, okay, not entirely, we don't have technology that allows you to pour a drink from your phone, but what apps can offer is a way to look like your drinking something. Introducing the "Drink Your Phone App," an app that can allow you to have the look of drinking something from your phone. So what are the features? Why would you want the Drink Your Phone app? Why should you get the app? We'll discuss all of this below.
Drink Your Phone – iDrink Drinking Games (joke)
Price: Free
Category: Casual
Version: Varies by device
Developer: ideaFun - Relaxing Coloring Book, Free Color Games

Uninstall the app:
1. Go to Settings menu
2. Choose Apps or Application manager
3. Touch the app you want to remove
4. Press Uninstall.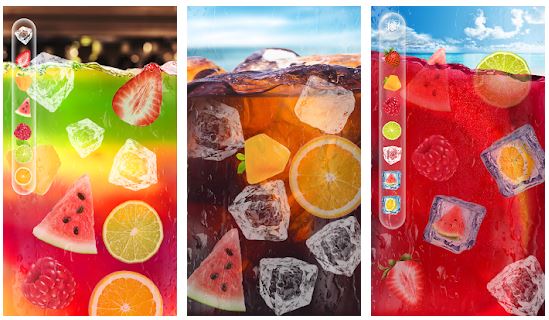 Some features are genuinely awesome with this app, and you need to experience the app to believe it for yourself. Firstly, there are over 20 different beverages that you can drink with the phone. The list of beverages includes water, cold cola, juice, milk, tea, soda, and so many more. You can get on the app and choose what app you want to drink now. You also get the ability to customize your drinking recipes by adding things into it. You can add a wide range of things, including ice cubes, strawberries, lemons, lemonade, mango, watermelon, orange, and grapes into your juice or beverage. You will have a unique look to your drink whatever you decide to put into it. You will also have high-quality sound effects for your stereo drinking experience. You will be able to hear bubbling and the sound of your drink swishing around your glass when you use this app. When you're done making and mixing your drink, you can tilt your drink to your mouth, and it will start to disappear. You are virtually drinking your mixture, but not tasting a thing. There is a clear background that uses your camera. Your camera uses the picture on the other side of it to simulate a real glass look so that not only does it look like you're drinking a drink, but it looks real to everyone around you.
Why Would You Want to Use the Drink Your Phone App?
Many things make this app fun. You can have a lot of fun pranking your friends by saying that you are drinking something weird. You can make all of your friend's gag, disgust them, or something to that degree. You can also take it to a party and pretend to take a drink of something. You can use this to trick everyone that doesn't have the app. You can make it look and sound like you are drinking from a glass, and unless that are in front of you or holding the glass, they wouldn't know the difference. This a fun app to show your friends, and you can even pretend that you are on the beach sipping n a pina colada or something. It stimulates all of the senses but the taste and is a great way to spend a day. You can build up your drink, and add soda, water, milk, and all kinds of gross things, mix them together, and drink them. However, there is more that you can do. You can take that gross mixture that you made, and add ice and fruits to the drink as well. It will look gross and disgusting. Then, you can tell your friends that you'll drink it for money. They may pay up, or not, but the results are the same, having fun with the app every day.
Why Should You Download the Drink Your Phone Mobile App?
Install the app and show your friends how fake drinking is awesome. Create your own blend of drink, and show it off to your friends. There are limitless possibilities with this app, as you will be able to use a wide range of drinks and mixtures, and combine them as much as you want. With thousands of drink creations, there's something that you can show everyone. The app is also 100% free. You can buy in-app purchases for items that aren't included in the free version of the app. You can buy more drinks, more mixes, and more than that. There is so much to do within the app, and you can even pretend it's your morning drink or lunch drink. If you do not want to use the app, or it's not for you, then that's okay. This app is fun for everyone and free for everyone too. There is a ton of things that you can use this app for, and many of them are just for fun or gags. Imagine a phone gag that you are drinking something disgusting, and your friends pay you to drink it. It looks, sounds, and swishes like a reals glass, but it's virtual. Start tricking people today, and join the other ten million-plus using the app today!