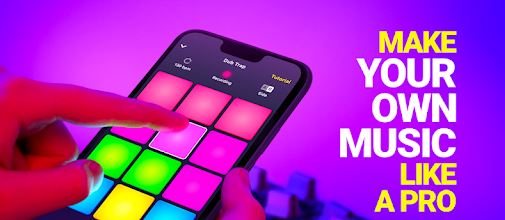 Ever wanted to make beats but found everything FAR too complicated and expensive?
Well, one of the biggest mistakes a beginner makes when looking to start producing their beats is that they jump straight into the deep end without taking a few moments to learn.
The biggest hurdle you face as said beginner is learning the fundamentals of laying down a track. And how to make the process as simple as possible.
Drum Pad Machine – Beat Maker & Music Maker
Price: Free
Category: Music & Audio
Version: Varies by device
Developer: Easybrain

Uninstall the app:
1. Go to Settings menu
2. Choose Apps or Application manager
3. Touch the app you want to remove
4. Press Uninstall.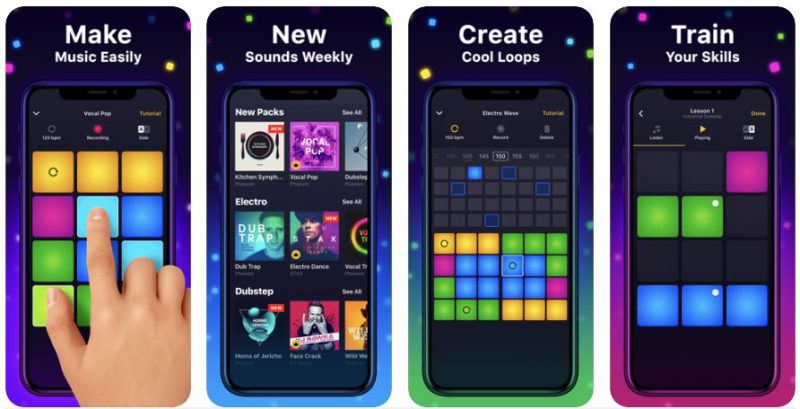 The easiest and fastest way to create your beats is with this mobile app, the Drum Pad Machine.
You can get this app through the official app stores for both Android and IOS.
So thankfully you do not have to rush out and download some high-end professional software to make banging beats no matter your genre of music.
This Drum Pad Machine soundboard will allow you to lay down your tracks. And arrange your sounds including samples quickly on your phone.
Moreover, you can make amazing-sounding music without the need for additional hardware such as MIDI controllers (keyboard) and other devices.
Just download and install the app first. Then use the multicolored looking buttons to produce different beats to your liking. You can also make DJ mixes on the app like a pro beat maker.
Beat machines and sequencers for beginners will run on any computer these days, and besides, using a smartphone that you already own will lower your startup costs considerably.
So don't make the mistake of believing that you need to spend hundreds of dollars on software or even devices and controllers to produce professional-quality tracks.
I can't stress enough the importance for beginners to start with the much more straight forward and easy to use apps. The last thing you want to do is shell out a bunch of money when you are not at the level to make use of the full potential of that high-end software.
As previously mentioned, the best beat machine and sequencers for beginners is an app like this one.
The app will also allow you to make tracks, compose beats, and create mix tapes; you can also record sounds with the drum beats and share music and songs with anyone who has a smartphone or computer.
You literally can create professional sounding music without the stress, which comes as part and parcel of the big-name software programs.
It is the number one choice for beginners, and we recommend it because it is effortless to use but can make amazing sounding tracks.
Experienced producers usually get the app because of its fantastic range of sounds and samples included. Realistically, though, this app is all they and you will need to produce those professional sounding tracks because you can chop, mix, and arrange your recordings with ease to create radio-ready beats.
The sounds and versions of the software are continually updating for free to help you start instantly. You can get sound packs for free from professional musicians to teach you how to produce and create your very own fresh sounding beats and tracks.
What everyone loves about the Drum Pad Machine:
• Quick and Easy Get
• Straight forward and user-friendly interface
• Amazing samples, sounds, and kits that are continually updated
• Tutorial videos, chord charts, guides and tips to fast track your skills
• No extra hardware or devices required.
• Professional soundtracks and packs that you can use to make your mixes.
All you need to do to get started with Drum Pad Machine is to:
1. Head on over to your corresponding app store on your smartphone
2. Search for the mobile app and bonus packs, kits, and samples
3. Install the software
4. Check out the member tutorial videos and training guides.
5. Start producing your tracks within minutes