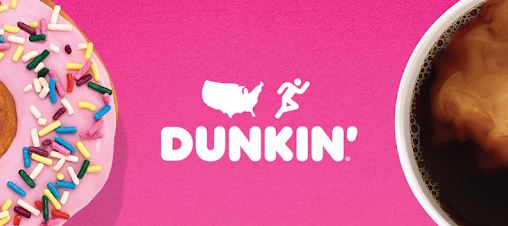 The best apps on the mobile market are typically those that help us complete daily activities, even when those tasks are simply grabbing a cup of coffee and a sweet or savory breakfast to start the day off right.
The Dunkin' app makes it easier to get breakfast or coffee on the go, but you can discover several ways to save and even earn rewards just by visiting your local Dunkin' Donuts. Unlike third-party applications that tend to diminish restaurant menus, the Dunkin' app always allows you to browse the entire menu to decide what you want.
Dunkin'
Price: Free
Category: Food & Drink, Popular Now
Version: Varies by device
Developer: Dunkin' Brands, Inc.

Uninstall the app:
1. Go to Settings menu
2. Choose Apps or Application manager
3. Touch the app you want to remove
4. Press Uninstall.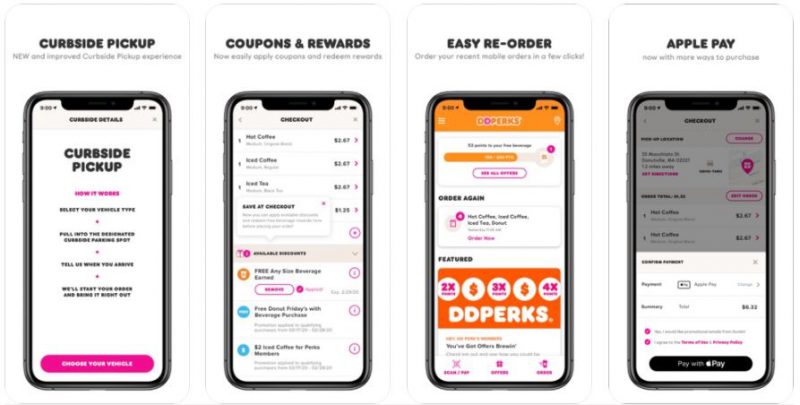 Whether you're trying to order food for a finicky family or get ahead of the morning rush, you can always find your favorite food and beverages from Dunkin' Donuts on their free mobile app. All you have to do is click the items you want, customize them to your liking, and pay through the app to streamline your pick-up experience.
Customization is Key
If you're one who likes their coffee or breakfast sandwich a specific way, then you'll love the customization feature of the Dunkin' app. Rather than trying to repeat yourself at the drive-thru speaker, just download the Dunkin' mobile app to choose the size, variety, toppings, and more of your favorite items on the menu.
From drinks, specialty donuts, breakfast sandwiches, and everything in between, you can customize nearly every item on the menu when you use the Dunkin' app to order food and drinks.
Choose A Payment Option
One of the most significant advantages of ordering in the Dunkin' mobile app is that you can pay ahead in any way that suits you. This means that you can add a Dunkin' Donuts gift card, a credit or debit card, or even link your Google Pay or PayPal accounts to your profile for quick and secure payments.
All payment procedures are secured in the app, so you never have to worry about your information getting stolen by hackers or displayed anywhere other than on your payment profile.
By paying through the app, you're streamlining the ordering process that much more because you'll be able to skip the line and grab your breakfast before the masses of other hungry and caffeine-deprived patrons.
Select Your Preferred Pick-Up Option
There are several ways to pick-up your food and beverages after arriving at the designated Dunkin' Donuts. Once you've made your selections, choose the curbside delivery option, drive-thru, or enter the store to have a cashier scan your app.
The curbside option allows you to park in a designated space in the lot where a member of the Dunkin' team will deliver your meal without contact. This is an excellent option if you're respecting social distancing practices and want to remain in your vehicle.
Tell the drive-thru attendant your name and they will have your order ready as soon as you pull up to the window. You can also step inside to skip the line and have an attendant scan the code on your phone to pull up your order if you want to eat inside or grab a few extra sugars to go.
No matter which pick-up option you choose, you'll be able to skip the line and get your meal faster than most, and be on your way with your morning pick-me-up before you know it.
Earn Rewards and Discover Discounts
After you install the Dunkin' app on your device, don't forget to sign up for DD Perks so you can earn every time you spend at Dunkin' Donuts.
The DD Perks page will show you all the points you've accumulated and the rewards you're able to redeem on the current order. You will also see a list of available offers and discounts at the bottom of the list under "Offers."
For every dollar you spend at Dunkin' Donuts through the app or in-store, you will receive five points toward your rewards. Once you've reached about 150 points, you can redeem a free coffee or another special treat.
Don't Miss Out on Deals
Another significant advantage of using the Dunkin' app when you order is that the checkout page will always show you the list of redeemable rewards or discounts that can be used on the current order.
This means you'll never miss out on savings because the app will always plainly show you what can be redeemed or added to every order to save you money or get free products.
Make sure to install the Dunkin' app before your next donut or coffee run to start earning rewards, saving big on breakfast and beverages, and skipping the line so you can get back to the busy schedule you have planned for the day.