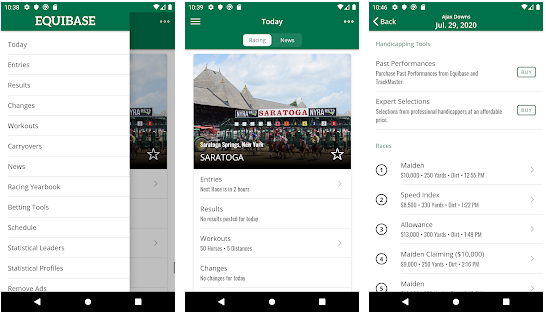 Some people enjoy watching horse racing, so they want to keep themselves as informed as possible. After all, there are tons of horse races that go on around the world, so you may struggle to keep up with all of them. That makes apps like Equibase useful since you can look at the results, upcoming races and other information that matters to you.
Equibase focuses on allowing you to see what happened during the races, informing you about the winners, current changes and other information for various tracks. That way, you can update yourself on the horse racing that matters to you. But should you download this app to see how the races go, or should you just find the time to watch the races yourself?
Equibase
Price: Free
Category: Sports
Version: Varies by device
Developer: Equibase Company LLC

Uninstall the app:
1. Go to Settings menu
2. Choose Apps or Application manager
3. Touch the app you want to remove
4. Press Uninstall.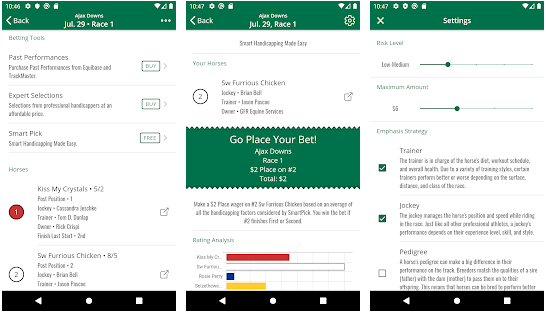 Features and Benefits
Equibase includes multiple features that make it nice to have on your phone. For example, you can see all the races occurring that day on the main screen. You can also sort that information based on your favorite or featured races for the day. It even includes a schedule, letting you know when races occur throughout the year. By using these features, you can view the results and keep track of important events.
This makes the app beneficial for those who like to keep themselves updated with the results. Since you can't always watch the races due to work or other obligations, it's nice to have a quick way to check that information when you want to know about it. This way, you can quickly open the app, see the results for those races and check on your favorite race horses.
Pros and Cons
Equibase includes its some advantages and disadvantages you should look at if you plan to install the app on your phone. We want to point out some pros, show you why they matter and then address the cons. Let's start by listing out the pros you will experience as you use Equibase.
You can view the Track Schedule to see when events will happen.
The app allows you to track both North American and International horse races, giving you plenty of variety.
It also includes news about horse racing if you want to know about important information.
This app is built around presenting you with tons of information, ensuring you don't miss anything in the horse racing world. The app puts its main focus on allowing you to gather information all in one place. That way, you don't need to go online and search the internet to learn about the recent results, news and other horse racing information you care about.
Keep in mind we do need to look at some cons that could affect how you feel about this app.
The app has ads at the bottom of the screen, and you have to pay money to remove them.
The app also encourages you to spend money on it and bet on the races.
If you struggle with gambling or betting money, you may not want to download this app. It encourages you to spend money to find out past performances and expert selections for the upcoming races. Not only does this encourage you to spend money on the app, but it also convinces you to bet on the races, which can lead to you losing money.
However, if you just want to enjoy the sport and keep up with it, then you may enjoy the app. After all, you can stay up-to-date on your favorite racers to see how they perform at the various events. This makes it great for people who just want to look at the app, see how things turned out and continue with the day. If this describes you, then you may want to try out the app.
Conclusion
Equibase is a great app if you want to keep yourself informed about the horse races when you can't watch the matches. After all, life gets busy, so you may find yourself in a position where you can't watch them every time they happen. If this sounds like an app that could benefit you, then you should download it and see what it can do.
After all, it can be difficult to find a single place for all your horse race information needs, so that makes the app an excellent choice. That way, you never have to scour the internet when you want to see how your favorite horse performed. With that in mind, you can download the app for free and see what it can offer you, so feel free to look it up.