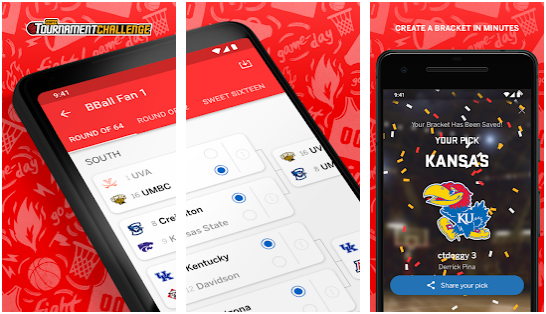 Basketball fans, listen up: it is now time to make your brackets. If you are tuned into college tournaments, you likely want to choose your favorite teams and players, but may not have the time to sift through endless media sources to read up on what you need to know to make an educated decision. Well, never fear, the latest sports app, ESPN Tournament Challenge, is here to help. Read our review to see if it is worth a download.
ESPN Tournament Challenge
Price: Free
Category: Sports
Version: Varies by device
Developer: Disney

Uninstall the app:
1. Go to Settings menu
2. Choose Apps or Application manager
3. Touch the app you want to remove
4. Press Uninstall.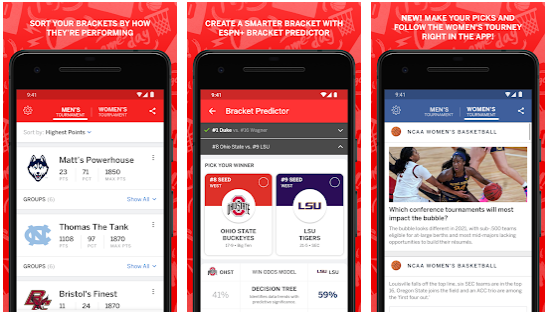 Features and Benefits
ESPN Tournament Challenge helps you make brackets faster.
Here are some overall benefits:
See all of the teams and their stats
Sort information
Free access to some features
Plus tons more!
If that was not good enough, check out some more "pros" of the app below.
Pros and Cons
Pros
The # bracket app: ESPN Tournament Challenge is considered a leader in its category.
Better than ever: Consistent updates, including those for the NCAA men's and women's college tournaments.
Compete: Go head to head against celebrities and ESPN workers to see who ends up with the best bracket.
Free to play: Playing comes at no cost to you.
Win prizes: Depending on how well you do, you may end up scoring a trip.
Make up to 25 brackets: Enter them into up to 10 different groups, sit back and see how they fare. Fill out more to up your chances of winning.
Auto-fill seeds: Do not have time to spend time researching? Let technology fill it out for you.
Start a bracket: Start a trend and maybe you will be onto something.
Women's brackets: Take your bets as to which team will emerge triumphant.
View details: Get the scoop on each match-up, including rosters, stats and more so you can make your most educated guesses.
Make brackets quickly: The app makes the process easier than ever.
Sort brackets: See how they are doing.
ESPN Bracket Predictor: Analyze who is predicted to win.
Make your picks and view women's tournament info: Everything, all in one place.
Get the latest news: Read up on the latest and greatest.
Play against family and friends: Be ready for some friendly competition.
Cons
ESPN Subscription: You must pay to access all of the news and analysis information that is available.
Buggy: Current app users say glitches and bugs are commonplace.
Not UI friendly: This is not the most intuitive app to use.
Conclusion
If you want the latest on all things college basketball brackets, we suggest giving the ESPN Tournament Challenge app a download. It lets you make informed picks based on the latest men's and women's data. Plus, many features are free, making it well worth checking out. Aside from a few bugs, this app remains a top one in its niche category, and for good reason. Get those brackets ready, and good luck!