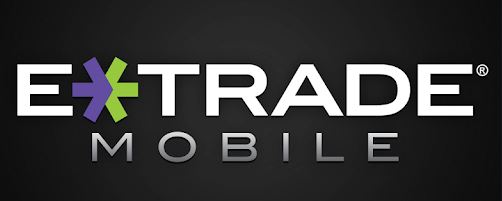 E-Trade has been a popular investment platform for many years. Like many of their biggest competitors, E-Trade has created a mobile app that allows investors to buy and sell assets from anywhere in the world. When it comes to such an important topic as investing, you want to make sure the platform you use is providing a great value. Let's take a look and see if E-trade's mobile app is worth the download.
E*TRADE: Invest. Trade. Save
Price: Free
Category: Finance
Version: Varies by device
Developer: E*TRADE Financial

Uninstall the app:
1. Go to Settings menu
2. Choose Apps or Application manager
3. Touch the app you want to remove
4. Press Uninstall.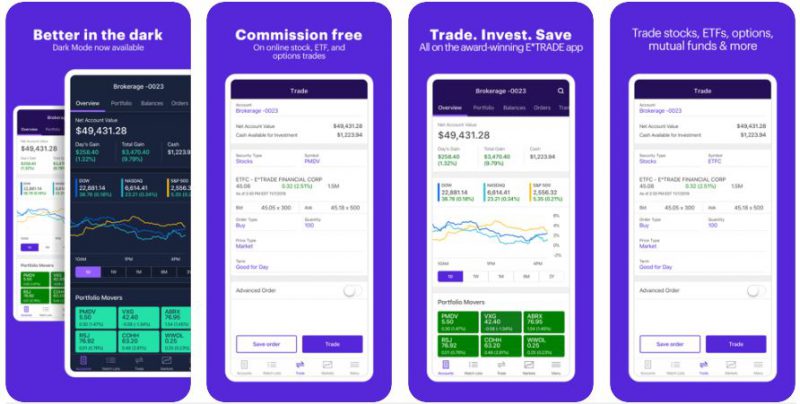 Creating an account
The app takes only a few seconds to install, and then you will either need to sign up or link an existing E-Trade account. Existing users will have access to their entire portfolio and can switch between their phone and a PC seamlessly. New users always have the option of linking their mobile accounts with the desktop platform later if they prefer. New account holders will also need to link and verify a bank account to deposit or withdraw funds. This process usually takes 2-3 business days to complete and involves a small transfer of a few cents between each account.
The mobile interface
E-Trade's mobile interface is quite robust when compared to many similar brokers. It is very easy to get real-time news and stock updates throughout the day. You also get access to Bloomberg TV's extensive roundup of business news. It gives you everything you need to make well-informed trades at a moment's notice.
Speaking of which, buying and selling assets is incredibly easy. Your portfolio has a clean layout that is easy to browse through. There is also a convenient watchlist tab that makes it simple to keep track of any additional stocks you are considering. To buy or sell shares, you need only tap the stock in question. This will take you to the menu where you can set the parameters of the trade. You can set limits and stopgaps to ensure you never risk more money than you are willing to lose.
The business model
E-Trade allows investors to trade stocks, bonds, ETFs, options, mutual funds, and futures. Before 2019, E-Trade charged a brutal $6.95 commission on each trade. Luckily, they have listened to the harsh feedback and now offer zero commission on stocks and ETFs. This alone makes E-Trade worth considering. However, there are a few additional fees to take note of. The biggest one is a $0.65 charge on each options contract you complete. There is also an undisclosed volume discount should you purchase options in bulk. Depending on how many options you want to trade, this additional charge may add up quickly.
There are no minimum balance requirements to meet. This is great for new investors who just want to dip their toes in the water. There is also no hidden inactivity fee if you stop trading for an extended period. This is great for investors who prefer to buy and hold a few key stocks. Despite the lenient balance rules, there is a $75 fee for transferring your portfolio to another broker. If you only move part of your assets, then the fee will be reduced to $25.
An abundance of resources
One of the best things about E-Trade is the sheer amount of additional resources and support given to investors who use the platform. There are tons of education articles and seminars that are great for teaching new investors the ins and outs of the market. They even have some advanced material for expert investors to further hone their skills. In total, there are eight providers of educational resources that have each partnered with E-Trade.
There is also a robust customer support team that works 24/7. This is crucial for any financial app where the smallest glitch or error can cost investors thousands of dollars. You can easily connect to a real person through a phone call, email, or text chat support. The staff is very curious and works to resolve issues quickly. If you live near a local branch, you can visit their office and get face to face support.
The Final Verdict
E-Trade offers one of the finest mobile platforms from any investment broker. The interface is clean and easy to navigate. You get commission-free trades and the ability to sit still without being charged any hidden fees. The abundance of educational and customer support resources makes it excellent for investors of any skill level. If you want to trade multiple asset classes from anywhere in the world, then E-Trade's mobile solution is an excellent place to start