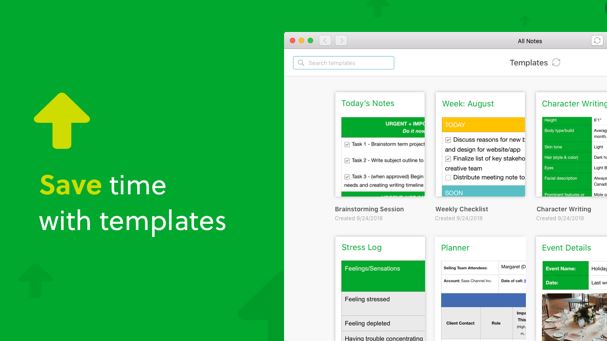 Chances are high that your daily routine (if you even have one nowadays) looks a bit different than it did before COVID-19 hit. Before, you were likely waking up early to deal with the work commute, bringing the kids to school or walking the dog, working or going to school almost all day, coming home, making dinner, squeezing in a workout or binge watching session and then hitting the hay to do it all over again. Perhaps your weekends were filled with chores, shopping, travel or going to events. Fast forward to today. For most, perhaps including you, routine is out the window. You may find it hard to get out of bed each morning, or have to risk your health to go into work or take care of appointments.
Evernote – Notes Organizer & Daily Planner
Price: Free
Category: Books & Reference, Productivity
Version: Varies by device
Developer: Evernote Corporation

Uninstall the app:
1. Go to Settings menu
2. Choose Apps or Application manager
3. Touch the app you want to remove
4. Press Uninstall.
The 411 on Evernote - Notes Organizer & Daily Planner

The app focuses on what matters most to you, so you can access it when need. It gives you the ability to add typed or handwritten notes, lists, photos, web pages or audio. One of the many perks? All info is searchable! To take things one step further, make books or planners, and then share and synch them with others and across devices. Stay accountable and on-task easier than before.

Perks of the App

On a basic level, Evernote - Notes Organizer & Daily Planner helps you get (and stay) organized, but how does it do that? Check it out.

Highly Recommended: Outlets like the New York Times and PC Magazine highly recommend and praise the app, saying it is one of the best of its kind on the market.

Capture Ideas: Have a thought? Write it down! Everything is saved in one place, so no need to use multiple planners.

Journal: Want to document this crazy time? Now is your chance!

Different Formats: Save notes as text, sketches, images, audio, video and more, your choice.

Scan: Scan printed documents and sketches to easily leave notes for yourself.

Organize Memos: Create separate ones to keep track of different subjects.

Synch across Devices: See and add to your notes via tablet, phone and other devices.

Brainstorm: Add new thoughts as they arise.

Share with Family, Colleagues or Friends: Never miss a Sunday brunch, family visit or work meeting again.

Use it in Everyday Life: Keep track of new and important events, such as birthdays, holidays, appointments, trips and more.

Useful in Business: Make agendas and edit documents so you will be set to do the job well. Annotate documents to share during meetings and presentations.

Set for School: Make note of any upcoming assignments, meetings or exams in your planner.
Evernote Premium: At a small price, get more upload space, access and capabilities.



Our Review of the Evernote - Notes Organizer & Daily Planner Mobile App

We recommend you download this app if getting a bit more organized would be of use to you. It is helpful no matter which life stage you are at, and its versatility is an asset. Go ahead and accomplish your to-dos!