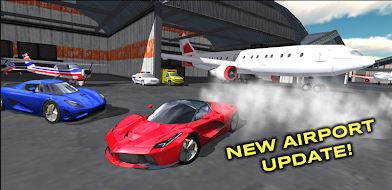 Simulation games are some of the hottest on the market today. They allow the user to enter an immersive world where they can live out their wildest dreams. Let's take a look at Extreme Car Driving Simulator, a driving game that has risen to the top of every app list. Extreme Car Driving Simulator is a game. It's a racing game that puts you in the driver's seat of a lightning fast vehicle. It was published by AxesInMotion Racing in 2014 and has received regular updates since. The game releases new cars that you can download for free, and cosmetics that you can purchase for a minimal price. This app is compatible with the store's leaderboards for other games, so you can earn points for the rest of your account.
Extreme Car Driving Simulator
Price: Free
Category: Racing
Version: Varies by device
Developer: AxesInMotion Racing

Uninstall the app:
1. Go to Settings menu
2. Choose Apps or Application manager
3. Touch the app you want to remove
4. Press Uninstall.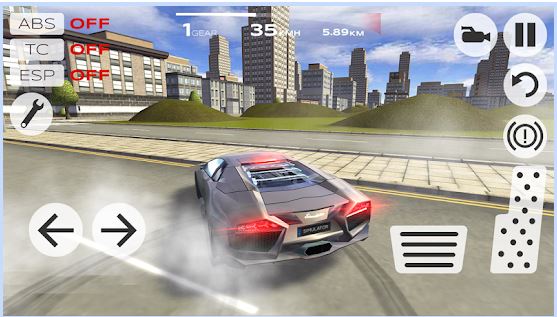 Extreme Car Driving Simulator is great for gamers of all ages. It's a fast paced game that doesn't involve much strategy or tactics. You really just need quick reaction times and strong hand-eye coordination to navigate the track as smoothly as possible. If you have experience with other driving games, you'll be at a good advantage over other players. The driving system in this app is similar to others in that you need to lean left or right to turn. However, there are ways to fire up your engine with the push of a button, so you'll need to tap the screen as well.
How the app works
The app puts you behind the wheel of a race car of their choice. You have the ability to customize the vehicle both in terms of aesthetics and capabilities. You can choose the color of your car, its size and other sound effects. For racing, you can equip it with different boosts to get an advantage over your competition. There are many types of games modes within the app. On one hand, you can just freely drive around and hone your driving skills. You can roam around a city and practice turning without the interference of other players. If you're up for competition, you can enter a multiplayer game mode with other live players. Crash into other vehicles to earn points and cause destruction.
Extreme Car Driving Simulator rewards the player for positive interactions. If you stay on track for an extended period of time, you'll receive extra points. If you crash into a barrier, you'll lose momentum and fall behind. Players aiming for a high score don't have much room for error. In order to return to a previously saved state, you need to go back to the menu screen and restart. After you install the app, create a custom profile to save all of your achievements. If you ever get confused about the controls, there is a help screen that lists all of your keyboard settings. This app has received acclaim for detailed graphics and a very intuitive system that enables beginners to drive from day one.
Benefits of the app
One great benefit of the app is the racing mode. If you have a need for speed, you'll love this mode where you can line up on the starting line against other players or computers. Navigate around the track to complete the lap before anybody else. Along the way, you can drive over power ups and other rewards to boost yourself to the finish. There are online leaderboards where you can post your personal bests and records.
What makes this mobile app so great is that there is a never ending stream of challenges and achievements. Just because you can complete the course doesn't mean you've beaten the game. There's so much more to do. As you might imagine, running the course faster and faster is an exciting competition that pits you against the best players in the world. There are also achievements to unlock as you cruise around town. Visit different landmarks and build up an impressive resume. However, you need to think on your feet as many of these are hidden secrets that aren't obvious how to complete. For any car lover, this app takes you through the whole process of showing off your vehicle and is a must for 2020 and beyond.
Highlights
The sheer number of choices in Extreme Car Driving Simulator is one of the best aspects of the app. While other racing games often have a set of predetermined tracks and cars, this game allows for an infinite amount of creativity. Custom track builders let you explore until the end of your imagination. There are also millions of combinations of features that are available to your vehicle. When showing off your car to your friends, you can rest assured that nobody has a model exactly like yours