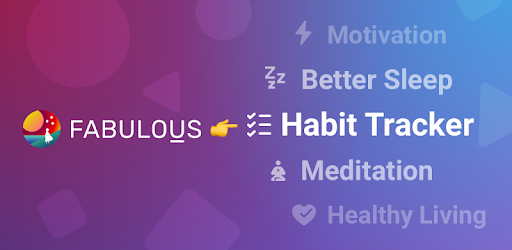 As we collectively spend another week from home, and as a new season begins, understandably habits are at the front of our minds. Maybe not eating as much junk, getting more exercise or sleeping better is your ultimate goal, but with fears of a second wave of COVID-19, atypical work hours, the weather beginning to cool and chips and candies calling your name, getting habits to stick is easier said than done. What will it take for something to finally stick?
Perhaps Fabulous: Daily Motivation & Habit Tracker fits the bill. A winner of Google's Material Design Award for Most Charming Engagement, and incubated at Duke University, this habit tracker is anything but average. Get the scoop below.
Fabulous: Daily Motivation & Habit Tracker
Price: Free
Category: Health & Fitness
Version: Varies by device
Developer: TheFabulous

Uninstall the app:
1. Go to Settings menu
2. Choose Apps or Application manager
3. Touch the app you want to remove
4. Press Uninstall.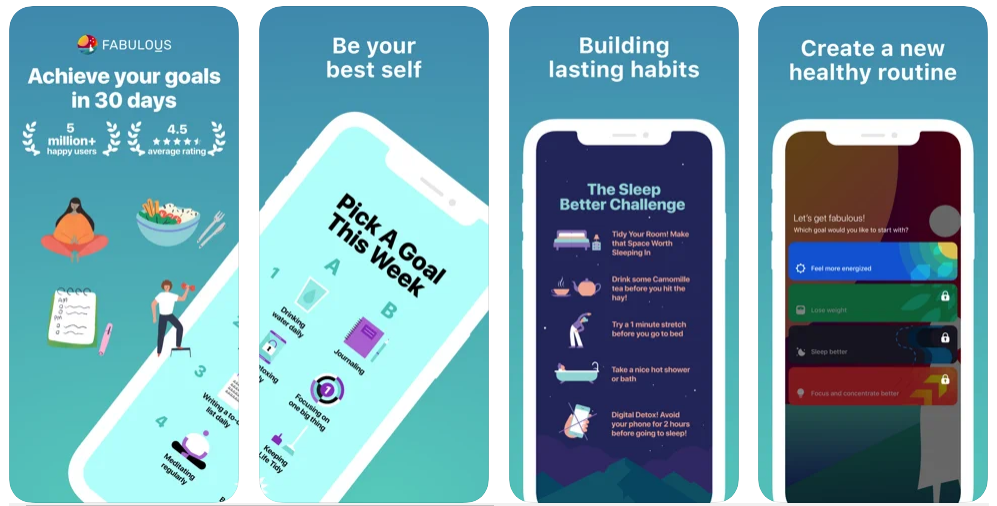 Features and Benefits
This application is a must-download for many since it is not just fun and bright: the experts have weighed in on it, too. Backed by science, it can motivate users to reach their fitness, weight loss, and wellness goals, perhaps increasing sleep and reducing anxiety as well. After getting it, users will experience rejuvenated mornings and learn to take steps to improve their lifelong wellness. Pretty great!
It uses small habit reinforcement to lead to big changes, serving as a life coach to motivate users to achieve their ultimate goals. Use it to relax and focus, improve your mornings, shed stubborn pounds, stress less and more. Jump-start your health and fitness goals in ways that are innovative and scientifically proven. Discover what is possible.
Pros and Cons
Fabulous: Daily Motivation & Habit Tracker sounds great on paper, but is it really all that? Check out our assessment.
Pros
Improve your Ability to Focus, Sleep, Eat, Move and Live Well: Small steps can lead to great gains in your health and wellness.
Integrated Health Sessions: Breathe deeply, wake up with some yoga, find your zen and get stretching tips from health gurus.
Create a Routine: Hate mornings? Get into a routine! Once it is set, get vocal advice from a life coach to stick with it.
Targeted Advice: The technology will keep your personal needs in mind.
Weight Loss Workouts: Lose those pounds and stay fit.
Sleep Tools: Find out what you need to do to actually catch some zzzs.
Read through the Library: Find tools, videos and resources for a better life.
Give Feedback: Love a feature? Want something changed? Send an email to hello@thefabulous.co. The developers love to hear from users, even those who just want to cheer about finally slimming down or living a calmer life.
Cons
In-Application Purchases: Using this could come with a hefty price tag.
Not Effective for Everyone: Not all users achieve great results or are motivated by something on their phone. But, you never know until you install it.
Conclusion
In COVID times, Fabulous: Daily Motivation & Habit Tracker is just what those who want to make real change need. The mobile app is motivating, bright, encouraging and can lead to long-lasting change. The best part? It is legitimate. If that is something that speaks to you, give it a look! No matter what goal you want to achieve, the mobile app will help you get there. Chart your own path and join millions on this wellness journey. Be Fabulous. Download the app today. Stay healthy and well!