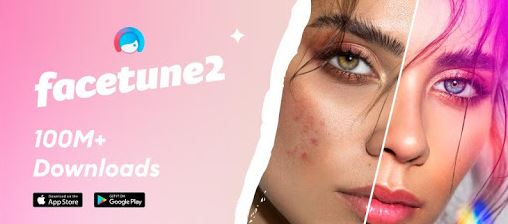 There is a new Photoshop genius in the mobile game. The Facetune2 app is fantastic and works like a charm on any of the pictures that you want to touch up. It has so many features worth mentioning that we'll highlight them below. With stunning selfies never before seen in the world of photoshop, stunning selfies in a swipe. What are the features of the app? What could you do with the app, and why should you get the app? Let's dig in below.
Facetune2 – Selfie Editor, Beauty & Makeover App
Price: Free
Category: Personalization, Photos, Popular Now
Version: Varies by device
Developer: Lightricks Ltd.

Uninstall the app:
1. Go to Settings menu
2. Choose Apps or Application manager
3. Touch the app you want to remove
4. Press Uninstall.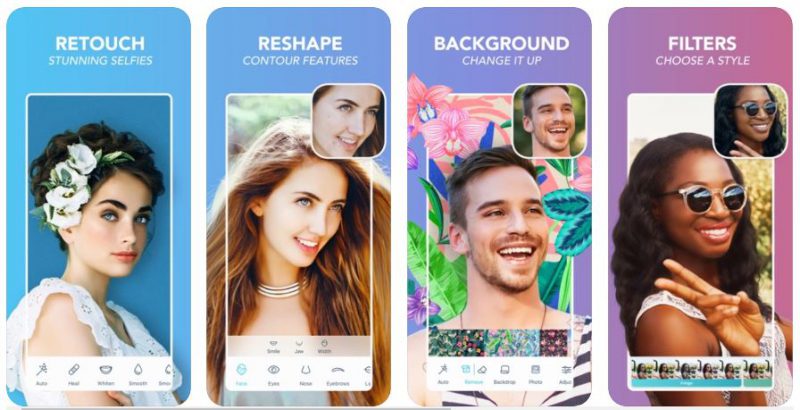 There are a plethora of features that accompany this app, and we'll start with the photo editing and selfie power tools. You can use this app to retouch selfies. There are also a dozen free filters that you will be able to choose from. You can also blur the background to touch up your features, and use the outstanding photo editing tools to do whatever you want to your photos. You can also use the vibrant and glowing filters to make every photo fashionable by glamming up your photos. They also have a compare tool where it is easy to compare the before and after photos. You will also get excellent results in your photos as they will look like they were done by a professional. You can also use the app to edit your selfies at the moment, the second after you take the photo.
The next features we'll discuss are the makeover tools with image correction features. You can use the makeup brushes to highlight and retouch your features. You can also reshape, re-adjust, or tweak your photos to make a better selfie. With a wide range of quality beautification features, you can create a unique sense of style with your editing. You can also use the blur, crop, and fine-tune tools to give your photo a unique and beautiful look. Use the bright and colorful light effects in the editing tools section, to have a brighter look to your selfie. Accentuate the features that you like by using the details feature, to brighten your eyes, and bring out the sparkle. Our next feature is that you can remove things in the photo, including blemishes, pimples, and zits. You can get rid of them within seconds, with the removal tool, as well as being able to use a few taps and use the advanced tools that will remove any pores, pimples, blemishes, and soften your skin with the advanced removal tool. Finally, the last feature allows you to smooth out your skin for a perfect finish every time. You can use the airbrush filters to smooth the skin and soften your look. Also, edit, retouch, and refine any part of your skin and give it a naturally soft look in every selfie. You can also blot away the shininess from bright lights and oily skin.
What Can You Do with the Facetune 2 App?
You can take selfies and post them to social media after you touch them up. You can make yourself look flawless and perfect in every picture you take. You can even take scenic photos, and have them touched up, and make it look like an amazing landscape picture. There are so many things that you can make this app do. If you have a pimple that you're worried about, and that's the reason that you don't want to take a selfie, worry no more, with the app, it can easily remove those and blemishes for you with the removal tool. Take a picture, and never worry again, there is so much that you can do with this app. The possibilities are limitless when you factor in family photos, scenic photos, tourist photos, and so much more. You can make mountains extend, make lakes disappear, and so much more with the app. You can make the best picture in the world out of a blurry photo. With limitless possibilities, there is no end to the things that you can do with this app.
Why Should You Download the Facetone 2 App?
You should have this app on your phone because it's such a great app. There are a plethora of features that will help you with everything you do on a daily basis. There are so many mountains you can move, animals you can highlight, and so much more. You can add makeup if you didn't feel like putting it on that day, and even remove the blemishes from your face including sores, zits, pimples, and more. Wit hover 10 million downloads nationwide, install the app and become one of them. The world knows about this amazing app, and now you do too! What are you waiting for, get the app for your android or iPhone today, free of charge?