People love to download apps that allow them to express their ideas and create something unique. Because of this, apps like Firework came into existence so people can make the videos that they want and share them with others. Should you download this app onto your phone or are you better off with using an app that has other features?
Firework: Short-form videos for pro's
Price: Free
Category: Video Players & Editors
Version: Varies by device
Developer: Loop Now Technologies, Inc.

Uninstall the app:
1. Go to Settings menu
2. Choose Apps or Application manager
3. Touch the app you want to remove
4. Press Uninstall.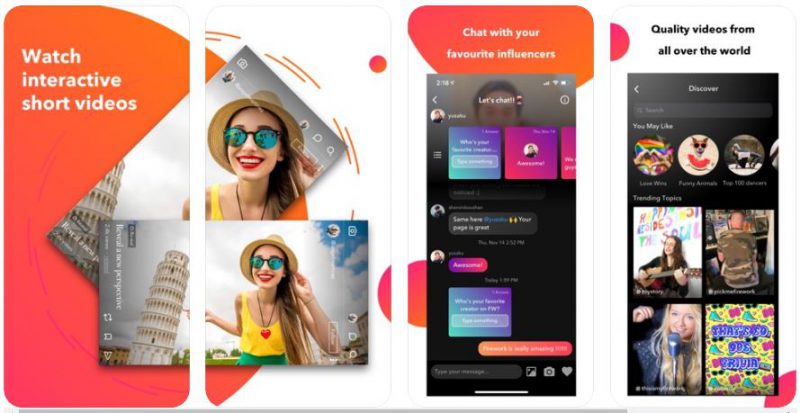 Firework allows you to create videos, watch others and interact with people on the app. This makes it more of a social network based around videos while giving you tons of flexibility since you can join groups and find videos that interest you. This happens as you take advantage of the different features in the app.
The app has five main tabs that you can use.
Home: The app will show you videos that it thinks you will like.

Discover: You can either search up hashtags or look at featured and trending topics.

Record: You can film, edit and share your own videos directly from your phone.

Inbox: Join communities to receive notifications and send messages.

Profile: Look through your videos, followers and drafts.
This means that you can easily navigate the app to find exactly what you want.
How It Works
The app allows you to easily record videos from your phone. First, you can film yourself with the front or back camera depending on your preference. You can also look through the songs on the app to play music with your video. This will allow you to record with the song while giving you a timer before it starts recording.
After recording, you can make edits to the video. This includes adding songs afterwards, putting text on the screen and using special effects. This way, you can make the video look exactly how you want it to and then publish it for others to see. People can then follow you if they like your videos.
If you don't want to record videos, then you can watch ones that interest you. The Discover tab allows you to lookup specific hashtags to find videos that you may like. If you don't know what to look up, then watch videos on the Home tab. This will allow you to pick the videos you like and don't have interest in so the app knows which ones it should show you.
Major Benefits
This one stands out from other video apps because it focuses on the community and providing you with the experience that you want. This happens because the Home tab focuses on showing you videos you care about as opposed to whatever is trending. This way, you can visit the tab if you don't know what you want to look up.
On top of this, the app has something known as the Reveal feature. Reveal allows you to record your content while also giving people the option to rotate the camera to see more of it. This way, people can easily pick up their phone, watch your video and move their phone around to see different parts of the video.
Firework is an excellent app because it focuses on the community while giving you plenty of features that you don't see on similar apps.
Other Highlights
Unlike other video-based apps, this one focuses on forming communities and communicating with others. People can create their own community pages that people can join. This includes seeing videos by the creator while sending messages between other community members so that you can spend time with others that have similar interests.
When it comes to making videos, you can take advantage of the music provided in it to add to the video. Since the app offers this music, you don't have to worry about copyright issues or other legal problems. This gives you plenty of freedom and various features so that you can make whatever videos you want.
On top of this, the app provides plenty of versatility to customize it and get the videos that you want. When you visit the Home tab, you can use the buttons available to say whether or not the video interests you. This way, you can teach the system the types of videos that you like so that it will send you videos that you will most likely enjoy.
Conclusion
Firework stands out among other video apps because of the features that it offers. Not only can you film and edit your videos, but you can use the Reveal feature to get creative with the videos you watch and create. With all the interactions and options available, this is an app that you should download and try out for yourself.