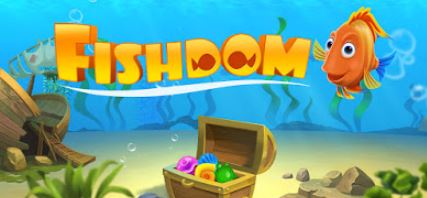 Have you ever wished that you had a pet fish to feed and play with? Now you can with the Fishdom mobile app game. Fishdom gives you a chance to take on unique puzzles that reward you with aquariums to decorate. However, is Fishdom worth the download?
Fishdom is a free match-three puzzle game that you can download on your Android or iOS device. The goal of the game is to achieve certain objectives on each board in a limited number of moves. Completing each level rewards you with in-game money and decorations that you can use to spruce up your aquarium.
Fishdom
Price: Free
Category: Puzzle
Version: Varies by device
Developer: Playrix

Uninstall the app:
1. Go to Settings menu
2. Choose Apps or Application manager
3. Touch the app you want to remove
4. Press Uninstall.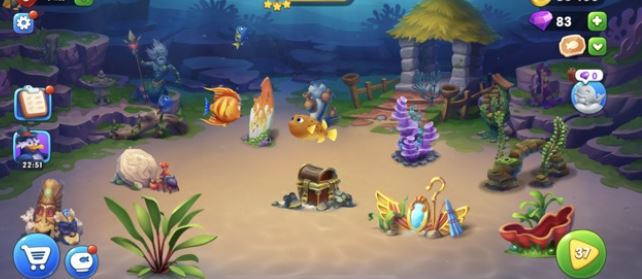 Have you ever played a match-three puzzle game? If so, you know exactly what to expect from Fishdom. On the surface, it's your average match-three game in which you match as many similarly colored blocks as you can. Your goal for each level is to reach a certain objective before you run out of moves.
Once you complete a level, you get a variety of in-game rewards. Typically, these rewards consist of money and fish decorations. Sometimes, you can even win new fish to put in your aquarium. Of course, you can use the in-game money that you win to buy new decorations and aquariums as well.
While the game is free, it has an in-game shop where you can spend real-world money to buy gems, packs and power-ups. The power-ups can help you beat some of the more challenging levels. The gems are another form of currency in the game, and they're a little bit harder to come by than the money that you earn from completing levels. The packs contain power-ups and gems at a discounted price.
Fishdom starts off easy enough. However, the game eventually ramps up in difficulty in the later levels. Some of these levels are challenging to the point where you might need power-ups to beat them. It feels like the developers did this on purpose to encourage people to buy the power-ups.
Of course, there's more to the game than just the puzzles. You also get to take care of your fish and feed them. Feeding your fish and cleaning the tank is done using a "pick-the-right-tool" style. In short, you have multiple tools laid out in front of you, and it's your job to pick the right ones to care for the tank and feed the fish.
There's also a game mode in which you get to pet and play with your fish. In this mode, you use the touch screen on the device to interact with your fish. As you continue to play the game, you'll unlock even more tasks. In mobile game fashion, though, most of these tasks are locked from the beginning to encourage you to play more and view ads.
Fishdom isn't a bad game. It simply doesn't do anything to shake up the match-three gameplay. However, the gameplay is fun and will likely keep you entertained when you need a quick fix. The use of microtransactions is unfortunate but pretty commonplace when it comes to mobile games. Since the game is free, it's worthwhile to install it on your device if you're into these kinds of games.