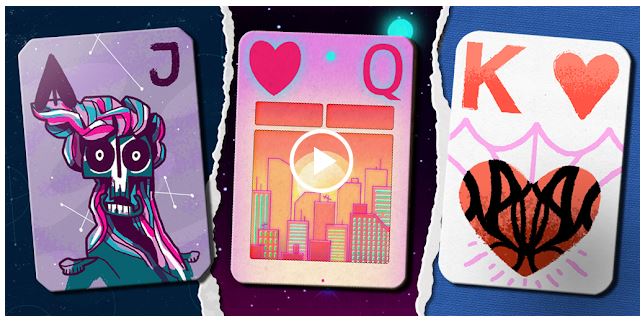 Solitaire has won the hearts of billions around the world over time, and before you would rely on physical cards to play of course. However, the modern developments in technology allow you to play this staple classic at the height of its potential! The Flick Solitaire Mobile app is an incredible experience for new players and seasoned veterans of the game. One of the neat benefits this game offers is the fluid touch interface that allows for faster and more efficient solitaire.
Now you can enjoy spider solitaire in addition to the regular rules. This helps to remain fresh for longer periods of time and not get burnt out. Before this, solitaire was mainly played on a computer regarding technology. Now you can take this timeless card game anywhere to pass the time and keep you entertained with solo play.
FLICK SOLITAIRE – Card Games
Price: Free
Category: Card
Version: Varies by device
Developer: Flick Games - Solitaire & Patience Card Games

Uninstall the app:
1. Go to Settings menu
2. Choose Apps or Application manager
3. Touch the app you want to remove
4. Press Uninstall.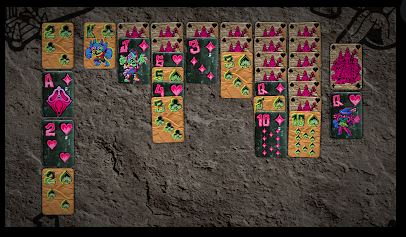 Another feature that makes this app worth getting is the implementation of ASMR hypnotic sounds. These are getting increasingly popular on many platforms and can elevate the experience further. Many people play solitaire to relax before bed, and this is an added benefit to this special edition. Put in headphones and it will give you the best results because the tones are designed to tickle the mind through the ears. This is a very unique and fulfilling sensory experience that keeps you immersed in the stunning quality of the sounds.
Graphics are also very crisp and satisfying, with a chill vibe that makes all the rules clear on how to play properly. Realism is also addressed with the new "Flick" command prompt where you can effectively flick a card across the table with realistic sound effects and therapeutic vibes. The game certainly makes even the novice feel like a pro and it's perfect for all ages. Solitaire has also been reported to boost cognitive problem-solving skills and engage the mind on a daily basis to unwind. There are four different types of game modes to choose from here and each brings something distinct to the table. Purists will feel right at home with the classic Klondike solitaire experience remaining intact. You can simulate the real card experience tremendously well here.
This is an app that pays attention to the details, and the game is much better when playing on your phone. Pyramid solitaire is also available and is a fun game mode where you match card pairs and slowly clear the pyramid. It's a fun game mode to mix things up on long trips or when waiting for your coffee. As mentioned earlier, Spider solitaire is also another popular option to consider. Same suit columns and 2 card decks are featured here, and it might not be for everyone. Still, it's worth exploring because many do enjoy this variation. Eleven solitaire is another mode that will excite the mind and cause you to do some math. Simply pair cards that add up to eleven and things will go well. All of these types are included for your convenience to enjoy long hours of card fun.
The art on each of the cards has been carefully crafted by independent global artists who are passionate about bringing you a captivating deck. New cards are continually added monthly for fresh appearances and this allows you to build your collection over time. Another nice feature here is the puzzles are 100% solvable which can be a deal-breaker for some. There's nothing more frustrating than working on a puzzle only to realize there's no solution based on chance. Here, you'll find a more consistent experience in winning which is something everyone wants! There are always improvements being made to the game which is comforting.
They truly care about giving fans a genuine and memorable experience that leaves nothing to be desired. The art is what makes this app stand out a lot because each artist has their own individual style. Each week yields new results, and here you can improve over time to become a master at the different games.
There is a true challenge in attempting to master all the modes, and you'll have endless fun doing so. They have really raised the bar and revitalized a game that can get boring quickly in card form. You won't have to worry about needing an internet connection for this game except to download, of course. The card sounds are indistinguishable from the real thing and give you a relaxed mental state while focusing on the draw. Most importantly, it does the original card game justice by considering user experience on a deeper level. It also adds some more vibrant colors with beautiful graphics to your day which can be a mood booster!
Pro's & Con's
Pros
Keeps you entertained for hours
Different innovative game modes to choose
Amazing realistic ASMR atmosphere
Cons
Might reverse your moves for some reason
No option to purchase no ad version
Too many ads overall that hinder the experience
Conclusion
The Flick Solitaire Mobile App is suitable for those who enjoy the classic card game, pun intended. Most haven't explored the different variations of solitaire, and here you can discover what they're all about. The art is phenomenal and they continually keep players entertained with consistent updates. One of the main draws of this app is the unique approach to soundscapes in the context of a gaming atmosphere. It really comes to life when you utilize sound-canceling headphones.
ASMR is popular science that has been shown to help treat insomnia and soothe anxiety. The Flick feature is especially memorable and sets this app apart from the others. It is considered the best free solitaire game because of all the variety and creative approach to immersing you fully to pass the time and relax! Download and install the Flick Solitaire app today to start flicking the cards like a pro. It's time to transcend what you thought possible with this epic version of the beloved classic.