Flipp Weekly Shopping: Grocery Shopping Simplified
Most families shop every single week for their household items. From toilet paper to milk, these products must be in the house and replenished every week. Take advantage of today's technology with grocery-shopping assistance from Flipp Weekly Shopping. Stocking up the kitchen has never been so easy.
Countless Numbers of Stores
Trust in this mobile app to give you access to many different stores. It doesn't just list grocery stores. Drug stores, thrift shops and countless other retailers are also options. The app's main purpose is to give you freedom when it comes to household errands. You should be free to choose any store, and the app can support those purchases each time.
Flipp – Weekly Shopping
Price: Free
Category: Shopping
Version: Varies by device
Developer: Flipp Corporation

Uninstall the app:
1. Go to Settings menu
2. Choose Apps or Application manager
3. Touch the app you want to remove
4. Press Uninstall.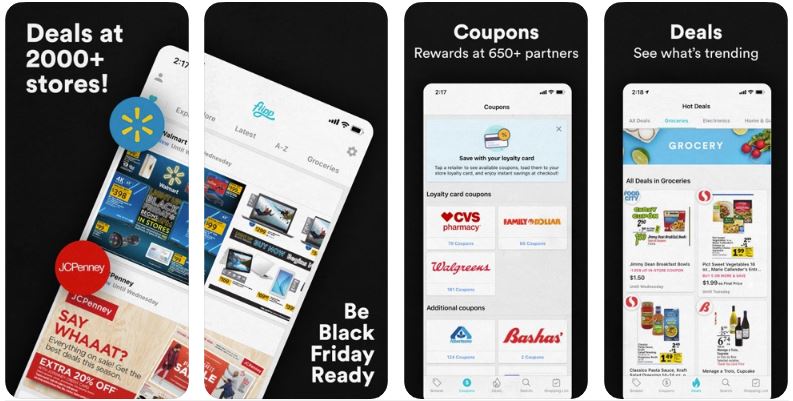 No More Forgotten Lists
Every person has forgotten the household list at some point in life. Shopping is much more difficult with a list that's committed to memory. Use the Flipp app, and your list is always in the palm of your hand. The whole family can add to the list too. No items will be forgotten on your watch.
Search With Flair
You may have the basics to purchase, such as bread and cereal, but specialty items also dot your weekly list. Search with various terms inside the Flipp app. Consider brand names, bulk sizes and general descriptions. You can even try Black Friday search terms when that special time of year rolls around. Add these searched items to your list with a tap of the screen.
Seek Out Weekly Specials
Flipping through all of the flyers that you receive each week in the mail isn't a very productive use of your time. Install Flipp app to see weekly specials from favorite retailers. Scroll and swipe through the items so that you know where to shop for the best deals. The stores might change from week to week, but you'll save money with the information.
Discover Coupons
One of the best-liked features of the Flipp app is the coupons. Take advantage of both printed and digital coupons when you search for various products. Coupons will pop up during your time on the app, which allows you to apply them upon checkout.
Save the coupons for another time, or add them to a loyalty card in some cases. Every option feels seamless as you use the Flipp app.
Remember the Loyalty Cards
Whether you're out on weekly errands or enjoying some holiday shopping, you always want to use your store loyalty cards. Forgetting the cards at home, however, is a common issue among consumers. With the Flipp app, the loyalty cards are linked to your account. Simply call up the card when you arrive at the checkout register. You'll score points with every purchase that only complements the Flipp app.
Download the Flipp app today to refine your errands. You'll notice that these tasks don't take too much time anymore. Saving money is also part of the experience. Using technology for the most basic tasks around the home can give you more time for fun and leisure from now on.