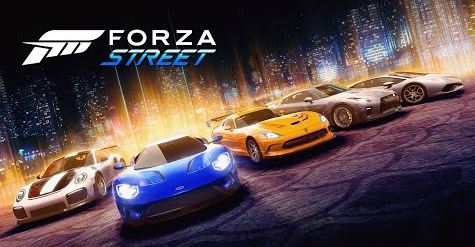 Rev your engines and get ready to outrace your friends in the mobile app, Forza Street: Race. Collect. Compete. Set in the streets of Miami, this addition to the Forza racing world is made and optimized for mobile devices. The main feature of the game centers around drag racing with friends to earn rewards and bragging rights. The overall goal, though, is to build an epic collection of cars, spanning four different categories and including cars like Lamborghinis, Porsches, and BMWs. Once in the player's garage, cars may be upgraded and customized to improve performance and aesthetics. This includes fierce paint jobs, as well as better brake pads. It will be up to each player to determine where to spend their resources and build the ultimate car collection.
Forza Street: Race. Collect. Compete.
Price: Free
Category: Racing
Version: Varies by device
Developer: Microsoft Corporation

Uninstall the app:
1. Go to Settings menu
2. Choose Apps or Application manager
3. Touch the app you want to remove
4. Press Uninstall.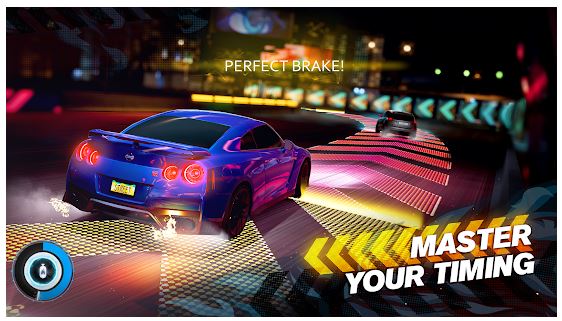 The Driving Controls
A mobile racing game, especially in the Forza franchise, may seem a bit overwhelming and hard to control. Forza Street tackles driving controls by emphasizing timing and energy efficiency. Driving is controlled by two buttons and actions, acceleration and braking. Those two things may be greatly improved by how well-timed they are. While players do not have the option to steer, the courses contain several twists and turns where driving know-how will be tested.
Stunning Graphics
The graphics in this game constantly make players feel like they are watching a movie, rather than racing their friends. With plenty of epic action shots, the adrenaline is kept on high. Moreover, the attention to detail in the cars gives them somewhat of homage and certainly scratches the itch of owning one of them!
Drag Racing and the Mini Game
Prior to each drag race, whether against a friend or the app, begins with a mini-game of sorts. Players will need to time when to hit the gas as the race counts down. Applying the gas at the right time will give players a much-needed boost to win their race! Otherwise, they will begin with a rolling start.
In the drag races, players will pick one of their favorite customized cars from their garage to race against their friends or the app. The course is selected between the two racing and is one of the most important aspects of winning a race. As steering is not controllable, players need to know the course very well to time braking and acceleration. In doing so, boosts and energy will be maximized, allowing them to win the race.
The Cars
Easily the coolest part of Forza Street is the car collection. Currently, there are 68 unlockable cars with two impending and a promised expansion in the future. The cars are unlocked by collecting cards won in drag races and other aspects of the game. From the start, players will have access only to a few one or two star cars, like the BMW M3. While a fine car, it can be challenging to win races against sportier cars like Lamborghinis.
Those 68 and potentially more cars span four categories, including muscle, sports, super, and street. Players will want to collect at least one from each to ensure they have a proper car for each race. Each car will be further labeled with a performance index and a rarity type with epic being the rarest. Here is a look at an epic car from each category.
Muscle: Chevrolet Camaro ZL1
Sports: Chevrolet Corvette Z06
Super: Porsche 918 Spyder
Street: Nissan Skyline GTR V Spec II
Performance Index
To help players understand the metrics of each car in their garage, Forza Street gives all cars a performance index. It can be seen at a glance using a five star system. It centers around specific metrics like those in other Forza installations, including speed, handling, acceleration, launch, breaking, and overall class. Players may and will want to upgrade their cars to improve their performance indices.
Final Thoughts
Forza Street allows players to cruise along Miami, racing their friends and collecting epic cars like many of the Porsche Spyders. With braking and acceleration controls, players drive by focusing on timing and energy efficiency. Each of the 68 unlockable cars may be further upgraded and customized to suit the player's individual preference and need. Install and download Forza Street today and see if you can beat your friends.