The Fresh EBT Mobile App is specifically designed for people that are currently qualified for welfare programs. This digital app is currently rated at the best EBT-related app because of its unique features and organized interface. Thousands of people have already downloaded this digital app for their personal use.
It can be extremely stressful to manage your finances and balances without a digital app like Fresh EBT. You could even end up wasting hours working alternatively, without the help of the app. This Fresh EBT program makes it several times easier to manage your balances, and we will be covering some of the crucial integrated features within the next portion of our review.
Fresh EBT – Food Stamp Balance
Price: Free
Category: Finance, Popular Now
Version: Varies by device
Developer: Propel Inc

Uninstall the app:
1. Go to Settings menu
2. Choose Apps or Application manager
3. Touch the app you want to remove
4. Press Uninstall.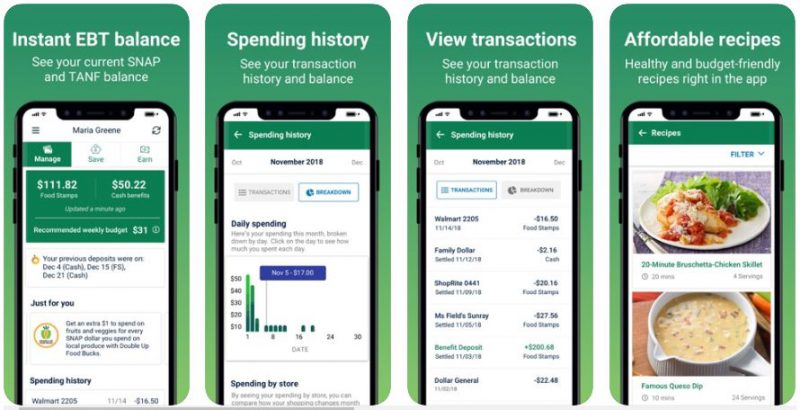 We highly recommend that you check out this Fresh EBT app on the Google Play store. The customer ratings are exceptional because of the outstanding quality and the premium services that are offered within the app.
Features and Benefits
There are several great features available to users that download the Fresh EBT app. One of the nicest integrated features is the ability for users to instantly manage their EBT balance. You will never have to make a phone call or check receipts to determine your balance. Everything is available to look at right inside of Fresh EBT's digital app.
You can also check your transactions and purchase history within the app. This feature allows you to track your expenses with ease. Users can also set up in-app notifications that will instantly appear on your smartphone for special events, including when a new deposit enters your EBT balance.
There are also in-app coupons that you can take a look at when browsing through the app. You can easily clip or disregard the coupons that are offered to you. There are several other resources that can help you to save money, including notifications of flash sales and local deals. Everything within the Fresh EBT app is secure, safe, and completely free of charge. It is currently available for download in every single state, and it supports just about every single food assistance program at this time.
Features

Extremely Organized In-App Interface for EBT Recipients

Convenient Notification for Deposits and Transactions

In-App Coupons are Available within the App to help you Save Money

Pros

Completely Free to Install (Google Play Store)

Compatible with Most Food Assistance Programs (All States Supported)

Exceptional Customer Feedback Ratings

Cons

Minor Account-Related Issues do Exist

Conclusion
Aside from a few minor issues, there is no doubt that this Fresh EBT digital app is one of the best overall options that you have to manage your EBT balances. There are several useful features that we have already discussed, and it is now time for our readers to check it out for themselves. You can now visit the Google Play store and check out this highly-reputable Fresh EBT app.