Are you a fan of the HBO show "Game of Thrones?" Have you ever wondered how you would fair on the Iron Throne? If so, you can make your own play for the throne in Game of Thrones: Conquest. The real questions are, "How well does this game play, and is it worth the download?" Does the game use its "Game of Thrones" license to the fullest? Find out in this review.

What Is Game of Thrones: Conquest?
Game of Thrones: Conquest is a mix between a role playing game and a real-time strategy game. It promises the chance to live out your "Game of Thrones" fantasy while battling with millions of other players. While you play, you get to build your own kingdom, raise an army and manage your resources in a bid to rule the Iron Throne.
Game of Thrones: Conquest™
Price: Free
Category: None
Version: Varies by device
Developer: Warner Bros. International Enterprises

Uninstall the app:
1. Go to Settings menu
2. Choose Apps or Application manager
3. Touch the app you want to remove
4. Press Uninstall.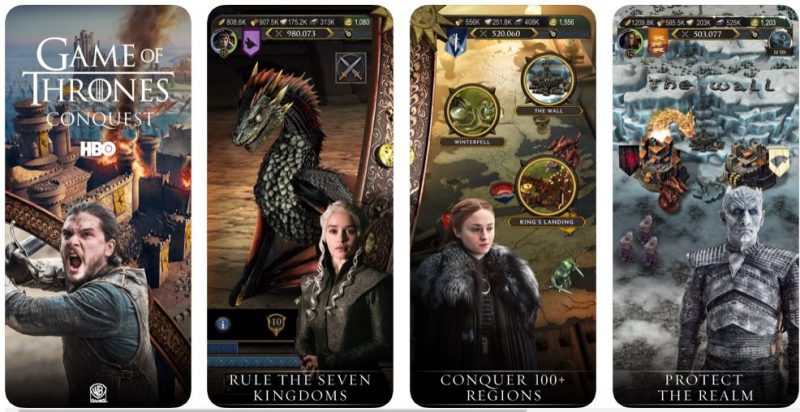 I would love to tell you that Game of Thrones: Conquest is an original idea, but it's not. The gameplay is very similar to Clash of Clans. In short, you manage resources to build your own kingdom and raise an army. Then, you use that army to defend your kingdom from invaders while raiding other kingdoms. Rinse and repeat.
In fact, that's my biggest complaint about this game. Game of Thrones: Conquest doesn't do anything inherently wrong, but it uses the same formula as many other games that are already available on the Google Play Store. The biggest difference is that the developer paid to use the "Game of Thrones" license as a hook to draw in more players.
When you sign into the game, you can make a new account or sign in with your Facebook account. If you use Facebook, you can easily connect with friends who play the game as well. In fact, the biggest joy that you get after you install this game is playing in real-time battles against friends and strangers.
As with many mobile app games, Game of Thrones: Conquest is free to play but has in-game purchases. It features special offers that allow you to buy more resources to make beefing up your kingdom easier. If you've ever purchased resources in other mobile games, you know exactly what to expect.
Final Verdict
If you're a fan of "Game of Thrones" and want a Clash of Clans replacement, Game of Thrones: Conquest is for you. Make no mistake, though, that the big draw to this game is the license to use "Game of Thrones." If you aren't a fan of the show or have never watched it, most of the in-game references will be lost on you. Basically, you won't get the same joy out of this game as those who are fans of the series. However, it's worth a download if a "Game of Thrones" themed Clash of Clans sounds fun to you.