Gamehag App: A Witch Brew of Gaming Rewards
The gaming world is a vast collection of quests, rewards and challenging tasks. It takes true skill to move between levels. Players who find themselves stuck on one task will often need extra points or codes to move forward. That's when you can turn to the Gamehag mobile app. Explore the benefits that this app offers so that you can rule Fortnite, Clash of Clans and more.
Gamehag
Price: Free
Category: Adventure
Version: Varies by device
Developer: Gaming sp. z o.o.

Uninstall the app:
1. Go to Settings menu
2. Choose Apps or Application manager
3. Touch the app you want to remove
4. Press Uninstall.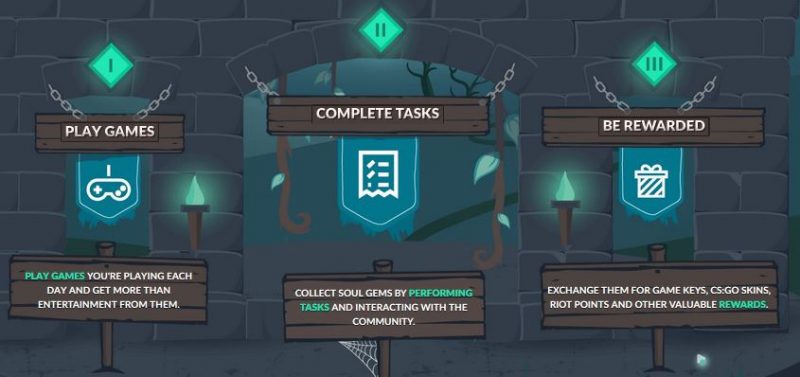 Practice Your Gaming Skills
As you enter the Gamehag mobile app, your main choices are playing games within the platform. You're welcome to play any game offered by Gamehag because it gives you an outlet to practice as the app analyses your usage. It's a win-win situation.
By playing the internal games, you might discover a strategy that can work for your favorite games outside of the app. Many games have similar quests, which gives you the upper hand as you gain new skills.
Earn Real Rewards
Aside from enhanced skills, the game bestows real rewards onto your character. You gain rewards for trying various games, logging in and other actions. Redeem these "soul gems" for Steam keys or virtual money for the Steam wallet. Apply your Steam codes to those games that you've been struggling with over the months. Continue to play on the Gamehag app to earn even more rewards. It can be a clever way to supplement your gaming experience on almost any other platform
Learn About the Latest Gaming Techniques
Trying out the latest games is a time-consuming process. You can't possibly download all of them. When you download free Gamehag app, however, exploring several games a day is possible. Gain insight into the most current gaming techniques, tricks and strategies. As you play one game for an hour, for example, you'll gain a fixed amount of soul gems. Bank those rewards, and move onto the next Gamehag challenge. Return to the games that you like while skipping the ones that don't excite you.
Communicate With the Community
There's a huge gaming community out there, but you may not have access to every forum. Gamehag creates its own community with chats available at every turn. Make new friends, connect with long-lost pals and discuss gaming issues within the app. You can hear about other players' experiences and gain an understanding of strategies that have confused most gamers. The Gamehag community is a close-knit group who's proud to play games as a rewarding pastime.
Write Reviews to Gain Rewards
As you become a pro with certain Gamehag games, write your own review. Practice these blogging skills while gaining rewards. Gamehag values your opinion, so the rewards are worth the opinionated piece. You might help other gamers with your perspective too. Nearly every action on Gamehag results in a reward that can lead you to greater levels on the top games today.
Remember that registration is always required as you download free Gamehag app. The login is merely a way to secure your information as the rewards add up. Discover your gaming solutions at Gamehag today. The witch logo is truly magical.