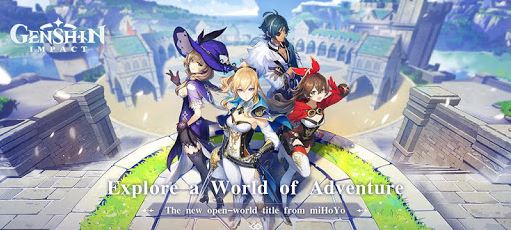 For roleplaying game fanatics, Genshin Impact looks just like Nintendo in The Legend of Zelda. Despite the similarities and somewhat generic features, Genshin Impact is captivating. This mobile app offers its players a wide open-world to explore and gacha characters for the thrill.
In Teyvat, you arrived with your siblings from a different world. However, a foreign god takes away your powers and puts you to prolonged sleep. When you wake up, you find yourself in an unknown world and embark on a journey to get answers as you attempt to find your siblings.
The seven gods; Geo, Anemo, Electro, Pyro, Cryo, Hydro, and Dendro create a wondrous world as they each have amazing forces that represent varying elements. In Genshin Impact, you can team-up with various characters to explore varying mysteries this open-world has to offer.
Genshin Impact
Price: Free
Category: Adventure
Version: Varies by device
Developer: miHoYo Limited

Uninstall the app:
1. Go to Settings menu
2. Choose Apps or Application manager
3. Touch the app you want to remove
4. Press Uninstall.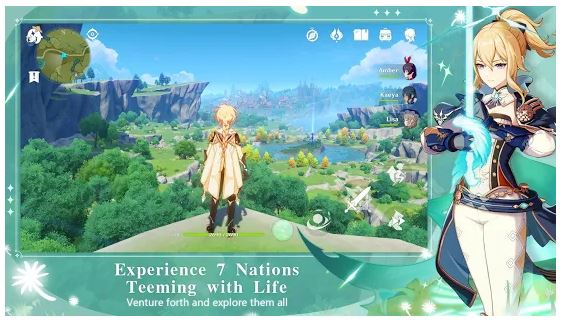 Vast open world
Genshin Impact features a massive open world of mountains, rivers, and an underworld. The scenery offers a thrilling experience as you take your climbing and swimming adventures to a new level. What's more, you will discover jaw-dropping mysteries in the Seelie, if you like.
Radical combat system
You can exploit the seven elemental reactions in this saddle world to experience the unique powers of each. Geo, Anemo, Electro, Pyro, Cryo, Hydro, and Dendro have different forces that you can utilize for victory as you face adversaries in the camps.
Like a vision wielder, you should take time to master the art behind each element for success during battle. You can opt to freeze the Hydro with Cryo, vaporize it with Pyro, or electro-charge with Electro.
Amazing Visuals
Genshin Impact features beautiful art styles and elegant character animation that will captivate your visual senses. The lighting design is real-time-revealing as it transforms naturally along with the weather. This flawless artistic design helps bring this mysterious world to life.
Share adventures with friends
In Genshin Impact, you can embark on a wondrous journey with friends as you team up for more rewards. You get to exploit varying elemental actions while tackling the scheming boss fights for a victorious challenge. You will feel less fearful when exploring this adventurous world with friends as opposed to your lonesome self.
Pacifying soundtracks
Teyvat has some soothing soundtracks that will get you to your comfort zone around the expansive world. The soundtrack features the London Philharmonic Orchestra that changes depending on your gameplay. It's like these subduing sounds sense the mood you are in while gaming.
Create your fantasy team
Genshin Impact allows players to select from a wide variety of characters to join forces and collaborate with for success. Each character has a special personality and abilities to explore. With your dream team, you can embark on the most dangerous domains and emerge victorious as you conquer every daunting task.
Pros

This gaming app is free to play.

The vast world offers an expansive playing ground.

The action-roleplaying game is interactive and interesting.

Cons

Although engrossing, the art design appears more generic than it is real.

Some of the challenges are simpler since you can readily break out of the dungeon boundaries.

If you haven't tried it out, then download and install this mobile app to experience the inspiration it borrows from Nintendo.