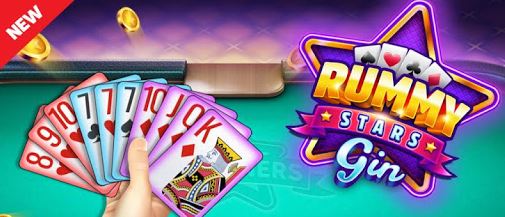 Online card games enjoy immense popularity among players worldwide. One of the most popular apps for playing card games is the Gin Rummy Stars mobile app. This free platform offers players a thrilling gaming experience and a chance to showcase their prowess at the game. Here is all you need to know about its features, pros, and cons.
Gin Rummy Stars
Price: Free
Category: Board, Card
Version: Varies by device
Developer: Beach Bum Ltd.

Uninstall the app:
1. Go to Settings menu
2. Choose Apps or Application manager
3. Touch the app you want to remove
4. Press Uninstall.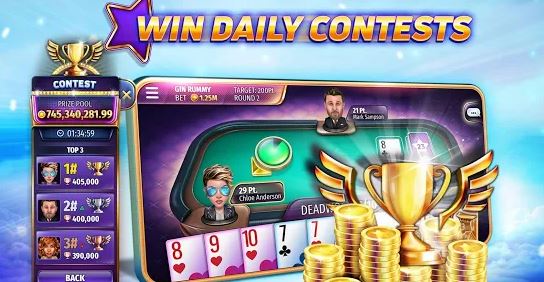 Gin Rummy Stars Features
1. Live Competition
Gaming is all about adrenaline and excitement. Competition is the lifeline of every game. The Gin Rummy Stars app allows you to compete in real-time with your friends or strangers online. If you are a pro at the game and love the adrenaline rush that comes with beating a skilled opponent, you will love this feature.
Additionally, the game has a competitive leadership board feature that shows how different players perform at a specific level. This ranking system fosters a spirit of relentless competition among players. If you want to see your name at the very top of the list, you will have to give the game your best. This makes playing on the app even more challenging and exhilarating.
2. Progression Incentives
The game has ten difficulty levels ranging from beginner to expert level. As you move up the ladder, you unlock new features that make the game all the more enjoyable. This motivates you to keep conquering new challenges with each level. The more powerful tools you have, the more exciting it is to play the game. Additionally, the sense of accomplishment that comes with progressing from one level to another is simply marvelous.
3. Free Coin Bonuses by the Hour
Coins are vital to any card game, and this online version is no different. You must be willing to stake some money to play a game on this platform. The coins are purchased using real money, which can be a bit expensive for some. However, the app also provides players with coin bonuses by the hour every day. This can help increase your stash, which allows you to play more exciting games.
4. HD Graphics and Great UI
One of the things you will love about this application is that it has High-Density graphics only. This makes it ultra-clear, which helps create a real-life sensation as you play. The app is easy to install and navigate. Its intuitive make allows you to maneuver your way around it with minimal guidance.
If, however, you do need help using the app, there is a handy how-to tab that will be immensely useful to you. The feature even offers guidelines on how to play the game, which makes it beginner-friendly. No matter your level of experience in playing cards, rest assured that you will enjoy gaming on this platform.
5. Game Statistics
This app also offers players helpful statistics to help them track their performance meticulously. Nothing helps you improve your game better than useful feedback, and this is what the statistics provide. If you are stuck at a certain level and can't seem to know why, glancing over the statistics can help you understand what the problem is.
6. Facebook Connect Bonus
Another perk that this game offers players is the Facebook Connect Bonus. Using this feature, you can showcase your achievements on the game to your friends on FaceBook. Like unlocking new features as you move up the levels, this Facebook Connect feature motivates you to give the game your best. After all, you would only be willing to share excellent, not mediocre results on your social media accounts.
7. Unique Avatars
The Gin Rummy Stars game also allows you to create and share your personality online through choosing a unique avatar for your profile. You can opt to adopt an aggressive-looking appearance to intimidate opponents, or an amiable personality to deceive adversaries. Whichever avatar you choose is entirely up to you.
Gin Rummy Stars App Downsides
Although it has excellent features, there are some drawbacks to this platform. For one thing, you have to purchase coins using real money to play. Over time, you may end up spending a lot of money. Aggressive advertisements on the app to buy coins also don't help the situation much.
Additionally, the game tends to be somewhat predictable at times, which can drain all the fun from playing. If you know the outcome of every game, you may be less than inspired to keep playing.
Another concern about the app is that the winning score is low, at 20, 30, or 40 points as opposed to the standard 100 points. For experienced players, the game can become boring quite quickly.
Conclusion
The Gin Rummy Stars app has a lot of incredible features that any player will appreciate. From real-time competition to HD graphics and unique avatars, this has it all. Most of its features are aimed at keeping the game exciting, and it sure is an enthralling app.
On the flip side, the app also has issues that you should know about before you download it. Some common problems with the application include expensive gaming coins and high predictability of the outcomes.
Overall, however, this app offers one of the best ways to enjoy a Gin Rummy game.