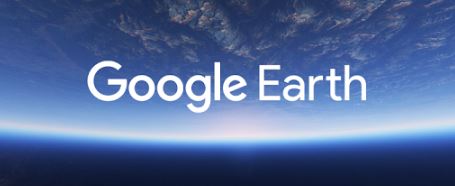 Google Earth is a free app that allows users to explore the entire world through satellite imagery. It also incorporates Google's 360° perspective called Street View. The app also includes guided tours of several famous landmarks.
Zooming in on specific cities in the Google Earth app will bring up YouTube videos filmed in that city. The orbit mode shows famous landmarks as they are seen from low-earth orbit for an entirely new experience.
Google Earth
Price: Free
Category: Tools
Version: Varies by device
Developer: Google LLC

Uninstall the app:
1. Go to Settings menu
2. Choose Apps or Application manager
3. Touch the app you want to remove
4. Press Uninstall.
It can be an excellent tool for enhancing the learning experience in the classroom. Teaching geography and lessons on sites of interest help these places come alive. StreetView helps students visit cities in other countries and see a small slice of what life is like living there.
Interactive stories Google calls Voyager helps users explore popular travel destinations. There are over 140 stories in 17 cities for the Voyager feature. Google Earth also includes access to a small selection of live cameras around the globe. Past live-streamed experiences include brown bears in Alaska and a guided tour of Macchu Picchu.
Fact-filled cards dubbed 'Knowledge Cards' tell users more about the places and landmarks they are visiting. Google's classic "I'm Feeling Lucky" button is alive and well in Google Earth, too. Hitting the button will take you to a random destination somewhere on Earth. Hitting the button again will whisk users away to a new location.
Google Earth Features
* Explore 3D terrain and 3D buildings through satellite imagery
* Guided tours from BBC Earth, NASA, and National Geographic
* Random location picker makes globe-hopping interesting
* A great way to travel without leaving your home
* Discover new places with Knowledge Cards
* Orbit the world in 3D to see everything at a new angle
* Send postcards to friends using Google Earth snaps
Google Earth - Monetization
Google Earth is completely free to download and install. The mobile app is provided for free by Google and does not feature any in-app purchases.
Google Earth Pros & Cons
Pros:
* Completely free to download and use
* Explore the world from your home
* Guided tours and extra knowledge content
* Search for popular landmarks for a completely new view
Cons:
*The app version doesn't include full search
Should I install Google Earth?
If you've ever wanted to explore the globe from the comfort of your own home, Google Earth is perfect for that. The app highlights several famous locations with Knowledge Cards providing more information.
The app can also be a great resource to help kids learn about their world. Zooming in on cities shares YouTube videos filmed in the city, especially around famous landmarks. Guided tours from organizations like BBC Earth, NASA, and National Geographic are a fun experience