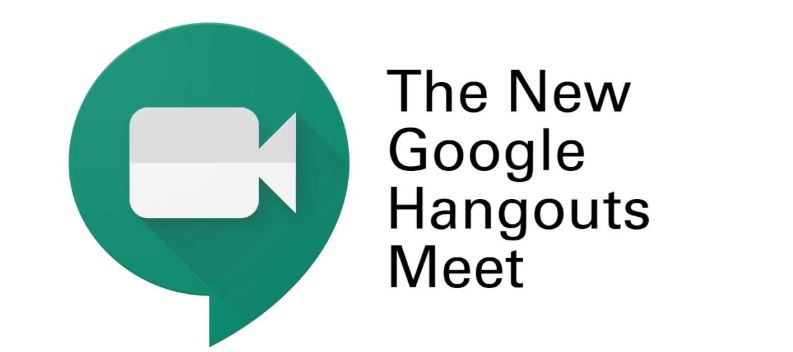 There is no denying that times are tough right now. Due to the current health crisis, people worldwide are mostly confined to their homes, unable to see friends, family, coworkers or community members. It has impacted our personal lives and our professional lives. Workplaces are looking at ways to adapt, to shift operations to working remotely and still get projects done on time despite meetings looking a bit different and people not congregating in shared office spaces. While it has been good to keep workers out of offices due to the risk of spreading the virus, other things, like internal communication and client meetings, have taken a hit. Whether you are a boss or a worker, it is understandable if you want to make it easier to communicate with your coworkers, supervisors, bosses, clients and the community at large. If you fall into this category, look into Google Meet for mobile. Read on to learn the basics of this mobile app, plus why you should install it.
Google Meet
Price: Free
Category: Business
Version: Varies by device
Developer: Google LLC

Uninstall the app:
1. Go to Settings menu
2. Choose Apps or Application manager
3. Touch the app you want to remove
4. Press Uninstall.
The Google Meet app is essentially a business-centered version of Google Hangouts, which was the previous name for Google's video conferencing application. Businesses, families and other casual users can schedule meetings with others, but it is especially beneficial to the professional business community. Meetings, sharing and processes are made easier, to help keep everyone on track.

The Benefits of the App

Given the versatility of Google's applications, and video conferencing in general, the benefits of Google Meet are large in number. Check some of them out below.

Secure: No worries about other people having access to your meetings! Video meetings in Google Meet are encrypted, and there are numerous anti-abuse measures in place.

Connect, collaborate and celebrate around the world: Want to connect and work alongside others? Or celebrate a milestone like a birthday, a graduation or an engagement? With Google Meets, you can do all of that, and more.

High quality: Say goodbye to blurry screens and choppy audio. Meetings are high definition and crystal clear. Nice!

Great for groups large and small: Up to 250 people can join a video meeting, so you can still have the wedding, class awards ceremony or midyear company meeting you were planning before things hit.

Easy to set up: With Google Meet, meetings are easy to set up and implement.

Simple to join: Share the link with attendees (or have the presenter or organizer share it with you), and join via your desktop, tablet or mobile device.

Screen sharing: If it would be beneficial to share your screen with others, you can do that. Presenting documents, slides or websites that need a refresh has never been easier.

Get reminded: Thanks to Google Calendar, you can get reminded about upcoming meetings, so it is less likely that you will miss one.

Volume options: Mute yourself or turn on your audio using the red or green microphones in the corner of your screen.

Get help: Have questions? Need to troubleshoot using the app? Get the help you need from Google Support.

Captions available: Finding it hard to keep up or hard of hearing? Follow along to what attendees say with real-time captions provided through Google's speech-to-text technology.

Intuitive to learn: Like many of Google's applications, Google Meet is not hard to learn. It is so simple to use that it may become your go-to choice for video conferencing.

Control over who joins: Random people are not able to join meetings, unless they receive the meeting link. Invite the people who need to be there the most.

Free: You read that right—there is no fee to use Google Meet. Connect and chat whenever, without worrying about high use fees.

Our Review of the Google Meet Mobile App

Given the current times we live in, we give the Google Meet app two thumbs up. Never has it been more valuable to communicate with the outside world and our loved ones. Combine that with Google's reputation for excellent applications, no cost to the user and extra features, like captions and top-notch security, it clearly stands out among other web conferencing systems and communications applications. Download it today to up your meeting game. Stay safe and be well, everyone