Have you ever wished that your phone had a dashboard for all of your mobile games like the PlayStation 4 and Xbox One video game consoles do? If so, you might be interested in downloading Google Play Games. However, this app does a lot more than just provide a dashboard of all the games that you've downloaded.
Let's dive deeper into what Google Play Games offers.
Google Play Games
Price: Free
Category: Casual
Version: Varies by device
Developer: Google LLC

Uninstall the app:
1. Go to Settings menu
2. Choose Apps or Application manager
3. Touch the app you want to remove
4. Press Uninstall.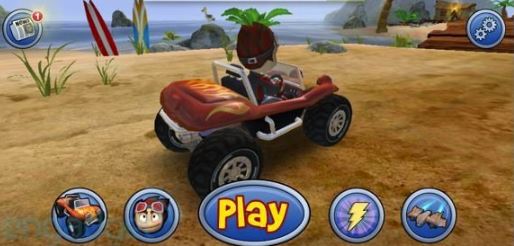 Access Your Gaming Profile
Did you know that you have a Google gaming profile? You may have noticed unlocking achievements or growing levels while you play certain games. This is part of your gaming profile on Google. However, how do you check your profile? One easy way is to click on it from the Google Play Games mobile app.
In your profile, you can view your name, level and how many achievements that you've earned. Also, you can see what you did to unlock those achievements and how much experience that you need to reach the next level.
Play Games Without Downloading Them
Another cool feature of Google Play Games is the ability to play games that you didn't install. That's right, it gives you access to a select list of built-in games. At the time of this writing, some of these games are:
Pac-Man.

Snake.

Solitaire.

Whirlybird.

Minesweeper.

While none of these games are standout titles, they're fun for quick, pick-up-and-play gaming sessions. Best of all, you can play all of them without having to download them. You can even enjoy these games when you don't have internet access.
View Your Entire Library of Games
It's easy to install a large number of games on your phone and forget about them. Thankfully, Google Play Games keeps track of them all. By clicking on the Library button from within the app, you can view all of your installed games, including those pre-installed in the app.
In addition, it keeps track of the games that you've downloaded in the past. Did you play a really fun game but forgot what it's called? No worries! Just look through your library to find it. In this list, you can see how many achievements that you've earned for each game and how many more you can earn too.
Keep Up With Popular Games You Play in the Hub
Another interesting feature of Google Play Games is the Hub. It allows you to keep up with all of the latest activities regarding the games that you play. You can watch live videos of people playing them and read Reddit posts about them. Think of this as a collective timeline of information that only pertains to the games that you play.
Give Google Play Games a Try
If you play games on an Android device, you may as well give Google Play Games a try. The app is completely free to download and keeps track of your library of mobile games. Also, you can track your level and achievements in the app. The ability to keep up with the latest news and announcements about your games in the Hub is a nice feature too.
If you've ever wanted to give your Android device the Steam dashboard treatment, give Google Play Games a try. Find out how nice it is to have all of the games that you've installed in one location.