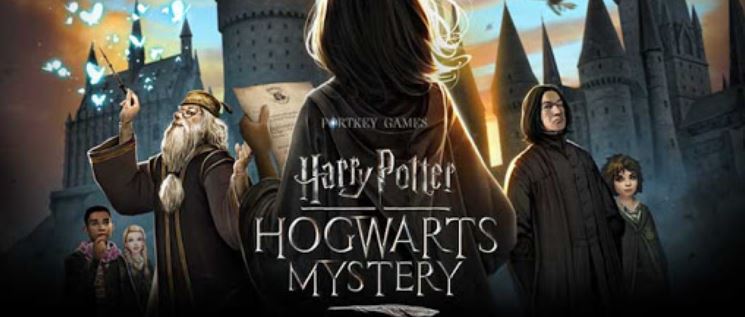 Fans of Harry Potter have many options option when it comes to mobile gaming, and Harry Potter: Hogwarts Mystery brings roleplaying to players' phones. This game promises to be one of high-flying mystery, in which gamers can create and customize a character to explore the wizarding world by attending Hogwarts to learn and master spells, play Quidditch, and duel against rivals. Harry Potter: Hogwarts Mystery expands upon the universe brought to life in the books and movies with new rooms at Hogwarts, which players will discover as they search for clues into the mysteries that are taking place, perhaps the most important of which is the disappearance of the character's brother. Throughout the game, players will run into familiar characters such as Professors Snape and Dumbledore, and the designers know that will lure in hardcore Harry Potter fans. But aside from the theme, is the gameplay satisfying enough to keep coming back for more?
Harry Potter: Hogwarts Mystery
Price: Free
Category: Adventure
Version: Varies by device
Developer: Jam City, Inc.

Uninstall the app:
1. Go to Settings menu
2. Choose Apps or Application manager
3. Touch the app you want to remove
4. Press Uninstall.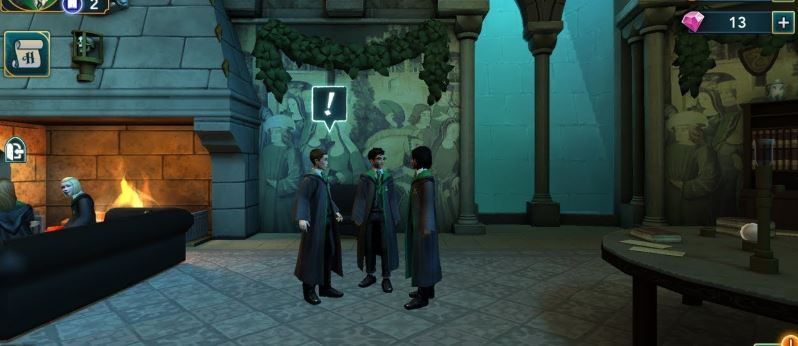 Harry Potter fans who don't want their games to stray too far from the source material will find that the story is reminiscent and evokes nostalgia. However, Harry Potter: Hogwarts Mystery doesn't bring much new to the table.
To start, the allure of the Hogwarts theme falls flat in some instances. For example, the Sorting Hat doesn't sort players into houses after they install the game. Instead, you simply pick your house. For users who have a strong sense of kinship to a specific Hogwarts house, this might not be an issue. However, the designers seem to have missed an opportunity for more involved house choosing, even if it were to quiz the players about specific situations and sort them into houses based on their answers.
Furthermore, the choices players make in this game do not necessarily impact how the story plays out. The decisions are like points in "Whose Line Is It, Anyway?": they don't really matter. What's going to happen will happen regardless. This can leave players feeling disempowered and frustrated.
Much of the play consists of players learning spells. Controls mainly include tapping and swiping to trace spells that require little to no skill. Although those mechanics are common in mobile games, some players might desire a bit more. The same tap-and-swipe mechanics apply when "playing" Quidditch; although, they serve as a leadup to a short animation rather than allowing the player to actually play the game. Harry Potter: Hogwarts Mystery certainly pales in comparison to console RPGs. The lessons also show how thin the Harry Potter skin actually is: players only have access to three generic lessons in the first year, which do not follow the lessons in the books.
Interaction with other students plays a large role in this mobile app. Players attempt to build social skills through interactions with others. Alternatively, there are duels in which players can participate, choosing sneaky, aggressive, or defensive attacks to win against their opponents and choose a spell with which to attack them.
Like many mobile games, Harry Potter: Hogwarts Mystery will require players to use energy to complete tasks. Once you drain that energy, gameplay pretty much comes to a standstill after just a few minutes. It requires 30 minutes to generate one energy point unless players wish to buy gems with real money. To progress in the game, players almost have to fork over money via these microtransactions, even though the game is free to download, because many tasks have a time limit. And if you fail to reach it because you've been waiting for hours for energy to recharge? You must start them over.
The art style of Harry Potter: Hogwarts Mystery differs from other media in the franchise. While characters such as Severus Snape are recognizable, they appear a bit more generic than players might prefer.
On the positive side, there are periodic events, such as the recent Valentine's Day event, in which those hard-earned social skills allowed players to take their crushes out on a date.
For hardcore Harry Potter fans or mobile gamers who can overlook the shortcomings of this game, the promise of playing Quidditch, bonding with teammates, and further exploring the world of Hogwarts might be well worth it. Those who have higher standards should look elsewhere, however.