The HBO NOW mobile app could very easily be considered one of the most popular streaming services on desktop and mobile devices. We are specifically taking a look at the smartphone version of the platform, but it is nice to know that it can be accessed through a desktop as well. There are dozens of TV Shows and Movies that can easily be streamed on-demand through the HBO NOW digital app.
The registration process is quick and easy within the app. You can conveniently sign-up for a free trial and experience some of the largest dictionaries of online shows and movies. In the next section, we will be further discussing and exploring the in-depth features that are available to existing users that already use the HBO NOW platform for their favorite streaming services. We will also be discussing whether you should consider purchasing the HBO NOW monthly subscription for $15 per month.
HBO NOW: Stream TV & Movies
Price: Free
Category: Entertainment
Version: Varies by device
Developer: HBO NOW

Uninstall the app:
1. Go to Settings menu
2. Choose Apps or Application manager
3. Touch the app you want to remove
4. Press Uninstall.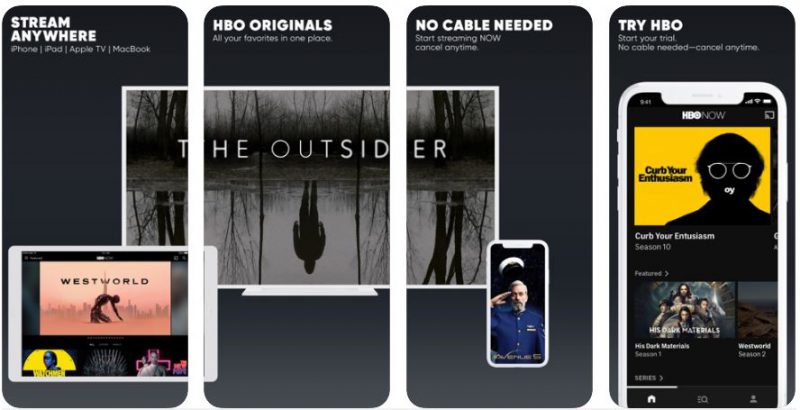 We are now going to begin discussing some of the features and benefits that you might want to enjoy when exploring the HBO Now platform. The well-designed user-interface is probably the most enjoyable feature that existing customers can take advantage of. As we previously mentioned, everyone that signs up will have the opportunity to take advantage of a free-trial period before paying for their initial monthly subscription.
The monthly subscription unlocks access to some of the most popular television shows and movies that have recently been released to the public. You will also gain access to popular on-demand shows and trending movies. The HBO Now platform is specifically designed to be used while traveling. This service can be used on smartphones, desktops, laptops, tablets, and compatible televisions. The monthly subscription for HBO NOW can currently only be accessed within the United States, but it may expand to other locations and countries in the future.
If you are interested in learning more about the HBO NOW digital app, then you can visit the App Store and download it to try it out with the free trial. There is also a large collection of customer ratings that might be useful for additional feedback about the service.
Features

Premium Access to a Large Collection of Popular Movies and TV Shows

Several Different Search Features for Different Movie Genres

Convenient User-Interface with Modern Graphics

Pros

Reasonable Price Range

Large Dictionary of Content

Popular Customer Ratings

Cons

Other Services have Exclusive Shows & Movies (Netflix, Hulu, and YouTube TV)

Conclusion
We highly encourage all of our readers to check out the HBO NOW digital app. It can easily be downloaded through the App Store for your compatible smartphone device or tablet. The premium service unlocks exclusive content, including dozens of trending TV Shows. You can swiftly install the app onto your mobile device and access its features from just about anywhere with a WiFi connection. We highly recommend that you try out HBO Now's digital service to see if the entertaining content is exciting for you to watch as you travel.