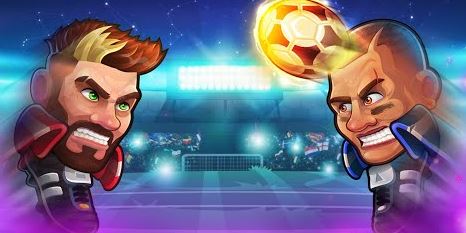 There is a thrilling new multiplayer soccer game that is taking the sports mobile app world by storm. The name of the game is Head Ball 2, and it is commentated by legend John Motson. What else do we need to know about the game? Well, we'll dive into a few important things that you, as game consumers, need to know. Like what are the features of the game, what is the gameplay like, and why should you try it, other than because it's free to play with in-app purchases.
Head Ball 2
Price: Free
Category: Sports
Version: Varies by device
Developer: Masomo Gaming

Uninstall the app:
1. Go to Settings menu
2. Choose Apps or Application manager
3. Touch the app you want to remove
4. Press Uninstall.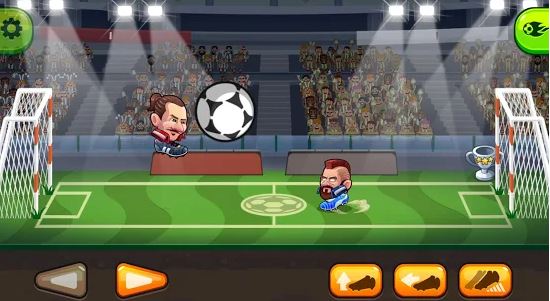 There are so many new features, so let's get started with just the first few. There are 96 different and unique characters to play in this game, so if you don't like one, you can swap it out for another character. You get to progress your character and their levels, skills, and ratings. This also means up the ladder, too, as in climbing the standings in leagues like a real soccer division. You can also unlock some cool and unique accessories that not only look cool, but will improve your soccer heroes, such as cleats, hats, gloves, and more. You can climb the ranks of the worldwide leaderboard, as well as local and country leaderboards, to show that you're the best of the best by becoming the ultimate soccer hero. You also have the ability to create your own cool and unique soccer player so that you can use that one, and train them up through the skills and levels. You can also gain fan support through wins and lose them through losses. The more fans you have, the louder your stadium will be. To round out the first set of features, you can unlock stadiums and pitches to make the game truly feel like you have the home-field advantage. You can unlock new stadiums by gaining certain numbers of fans.
Now that the first few are done let's go over the better features. First, let's start with the fact that this game is immensely online, and you can compete with millions of people from all over the world in real-time. Secondly, you can connect to Facebook so that you can compete with your friends. Next, you can climb up the ranks of 5 different leagues, from beginner to the best. Another great feature is the ability to manage your own strategy. There are 18 different upgradable powers that you can use to help plan out your defensive and offensive strategy every game. There are dynamic gameplay graphics that are amazing to see even on the weakest smartphone. When you finish each game win or lose, you will gain a card pack that can have characters and items in them to help you gain a winning edge over your opponents.
What is the Gameplay Like?
This game is a new innovation of how soccer is played. With a dynamic game played one on one and a new opponent after every 90-second game, there's nothing out there quite like it. The rules are simple, go out there and get the win. You can out-wit your opponent with finesse moves, juke them out, hit them, hit the ball, head the ball, kick the ball, there is no wrong way to score, but it's only bad to lose. This is a guarantee that you will not play another game like this one again.
Why Should You Try this Game?
Well, you should download and install the game firstly because it's free but other than that, it's an amazing experience that makes the soccer we know and love more dynamic and user friendly. You only have 90 seconds to win and every second counts, can you beat your opponent? You never know if you don't get the game and play today.