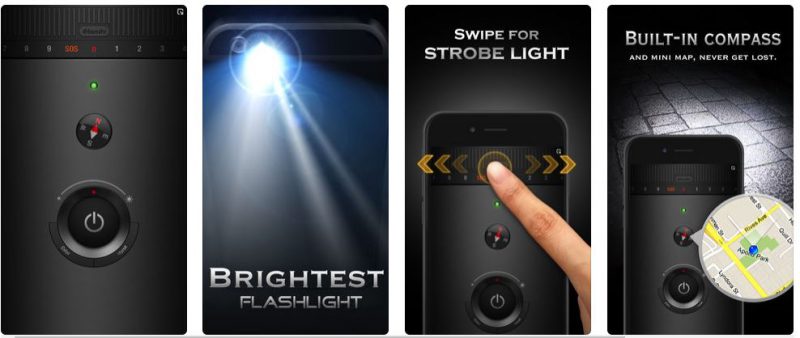 If you've ever thought that your cellphone's flashlight was missing something, you're not alone. Adding a free Flashlight app to your device is the cleverest way to improve your visuals when ambient light is lacking. Explore the latest features that give the Flashlight app its boost above the others.
Supplement Your Built-In Flashlight
Struggling to turn on your built-in flashlight is a common complaint among device users. Couple this problem with a dark space, and you have a recipe for trouble. The free Flashlight app offers an "always on" feature so that you can activate the LED at any time.
High-Powered Flashlight
Price: Free
Category: Tools
Version: Varies by device
Developer: iHandy Ltd.

Uninstall the app:
1. Go to Settings menu
2. Choose Apps or Application manager
3. Touch the app you want to remove
4. Press Uninstall.
More and more people are discovering that ample light is only possible through their cellphone use. From dimly lit restaurants to darkened theaters, seeing your way through the darkness is quick and easy with the Flashlight app. You won't disturb anyone nearby because the light is narrowly directed in the path that you choose. Shut it off with a tap of the screen.
Strobe Effects and More
The free bright Flashlight mobile app isn't just a tool for those serious moments. Light can be part of a party too. Included in the app is a strobe effect that will dazzle the eyes. Activate this feature at large events, parties and other gatherings. Adjust the strobe's frequencies too. Few apps have this built-in feature that gives you control over the pulsing sensation.
On a serious note, the app also offers an SOS or emergency function. Being lost or stranded will soon be over with this app creating a bright light for emergency responders.
Use the Included Compass and Maps
When you need an emergency light, knowing where you are may be the issue. This Flashlight app comes with a compass that's always on the main page. Learn about your bearings so that you can find your way through a campsite, for example. Most people aren't familiar with compasses, so this app is a great way to learn.
There are even included maps on the app to help you with the locating process. The Flashlight app is designed to help you with everyday needs, emergencies and unique situations. All of these scenarios aren't normally supported with other Flashlight apps.
Control the Brightness
You may always want the brightest setting, but other users might want some versatility too. Control the brightness on the LED at all times with the adjustment feature. By altering the light's intensity, you control the strain on the battery. If you're low on battery power, lowering the light's intensity will give you extra usage until a charger is nearby.
For people who need extra light over a meal, the intensity control reduces glare and creates some ambiance during its use. The built-in flashlight never has this much control for users on the go.
Don't miss out when it comes to emergencies and convenient lighting. A free bright Flashlight mobile app is just what you need to see your way through the night. Stand out in a crowd with this app at the ready.