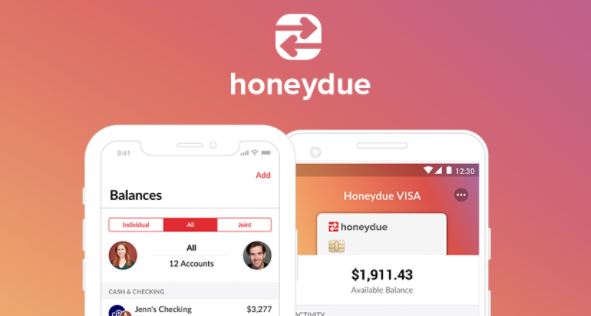 Honeydue is a finance application that assists couples to store all their financial data and track the amount they spend, and the items they have purchased. The app has over one-hundred thousand downloads and is well rated.
To assist its users in understanding their spending habits, the application categorizes each transaction and keeps an eye on any activity, or balance in your accounts. The budget section displays your monthly spending, and allows you to set reminders for any outstanding debt, in order to pay them on time.
Honeydue: Budget, Bills & Money for Couples
Price: Free
Category: Finance, Popular Now
Version: Varies by device
Developer: WalletIQ, Inc.

Uninstall the app:
1. Go to Settings menu
2. Choose Apps or Application manager
3. Touch the app you want to remove
4. Press Uninstall.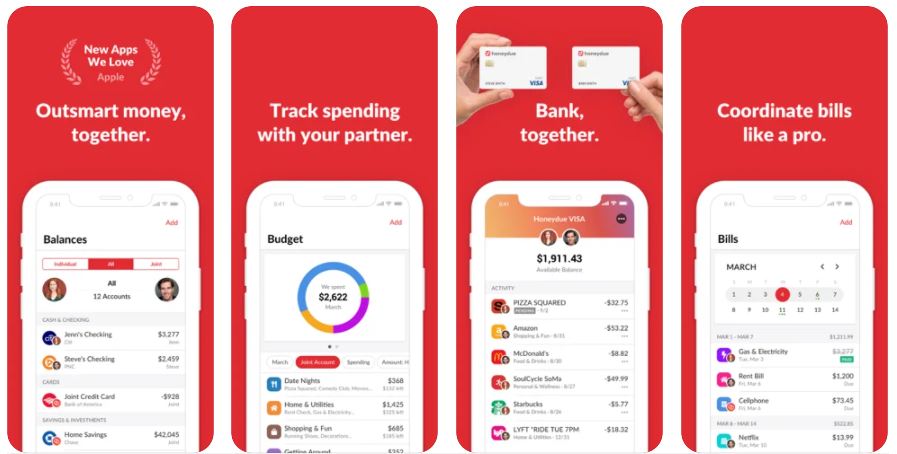 Since Honeydue is free, the app generates money through a tip jar feature. You can opt a recurring tip that ranges within a dollar to ten dollars. The tipping reminder always pops up when the application is opened.
The application allows you to share specific information with your partner, making it ideal for couples who share household expenses. However, read on and learn some of its pros and cons, before diving into the idea of downloading the mobile application.
Features and Benefits
Some of the key features of Honeydue include:
1. It's Full Of Activity Tools
Once you download the application, an activity section will be displayed. It entails any updates from the application, along with information on your accounts. You will also see some finance-related articles and more.
As you look into every transaction, you can leave notes for your partner. For example if you see a transaction in your joint account and don't know what it's about, you can type in a question and your partner will be alerted and respond to you.
You can also set alerts and reminders for bills that should be paid. This works best for recurring bills but can also be set for planned purchases.
2. Check Your Account Balances
You will also see a balance segment that parades your bank accounts balance. You will be able to peruse any of the account's activities by merely tapping on them. You can also add notifications, emoji, queries, reactions or quotes, which will allow your partner to respond accordingly.
Additionally, by opening any of the transactions, the application will display several selections that you can choose from, for instance, you can send the data to your next of kin, or set a reminder of a debt. You can also decide who gets the reminder.
3. You Can Create a Budget
Within the balance section, you will have the ability to organize your transaction in whichever way you see fit. It also consists of a colour-coded cycle chart, that shows just how much you spend, and what you spend on the most.
You can also implement a custom section of your spending, and even add an icon and colour to it, in order to distinguish and categorize initial transactions to meet the needs of your budget list.
However, the budget feature functions the same way as the balance segment.
4. Directly Chat With Your Partner
Other than sending notifications and quotes to your partner, this feature allows you to chat with them directly. In case you have any queries in regards to an item purchased or any transaction made, this feature permits you to send the item in question.
Additional features of the applications can be accessed by tapping on the toolbar; they include:
Transaction
Bills
Split expense
Notification
Banks
Tip jar
The fraud alert is an ideal means of identifying a transaction that neither you or your next of kin made. By placing your accounts in one place, you will be able to monitor and understand how your money is spent each month.
Additionally, the application is excellent if you and your partner are trying to get a handle of the finance picture from scratch.
Pro's & Con's
Just like every other mobile application in the market, Honeydue has its pros and cons. Here's a brief analysis of that.
Pros
Some of the pros of the application are:
The application is simple to use
It is free
It provides you with a simple means of monitoring all your accounts
The alerts can assist you in distinguishing frauds
You can pay your partner on the account
Split expense
You can attach as many accounts and credit cards as you want
You can hide a personal account from your partner so they only view activity on joint accounts
Those are but a few of the benefits experienced by the users of the application.
Cons
Here are a few cons to take note of:
The budget section only displays your monthly spending
The application isn't available in individual states
It is only for android or IOS
Doesn't prevent the necessity to log into your online banking account
Before you install the application, it is essential to evaluate the pros and cons in order to determine if the application works best for you.
Is Honeydue Worth it?
Now that you have familiarized yourself with the app, you still have to determine whether or not the application meets your needs. If it doesn't, you might have to consider different alternatives. However, the application is excellent for couples who seek a transparent and straightforward means of managing their finances.