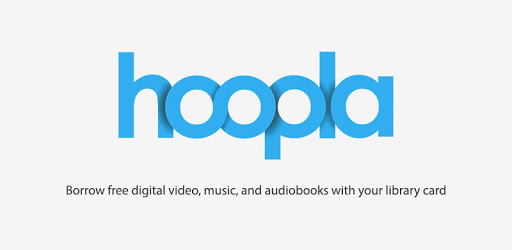 When it comes to entertainment, technology plays a major role, not only for kids but also adults, especially when school and work aren't in the picture. Unfortunately, several platforms require users to pay a significant fee for limited options. Hoopla, on the other hand, allows you to rent music, audiobooks, comics and TV, at no charge.
The application has over one million downloads, and a rating of 4.7 (over 90,000 reviews) on the play store, while 4.8 (over 300,000) on the apple store. In addition to that, the Hoopla Digital provides specific services that its competitors don't, such as online streaming, and offline file downloads.
Hoopla was recently upgraded to be compatible with many search engines and devices, and such as chrome cast, Fire TV, Apple TV and Android TV. However, the application entails specific pros and cons that you should know before you download the mobile app. Therefore, read on, and get to learn them.
hoopla Digital
Price: Free
Category: Books & Reference
Version: Varies by device
Developer: Midwest Tape LLC

Uninstall the app:
1. Go to Settings menu
2. Choose Apps or Application manager
3. Touch the app you want to remove
4. Press Uninstall.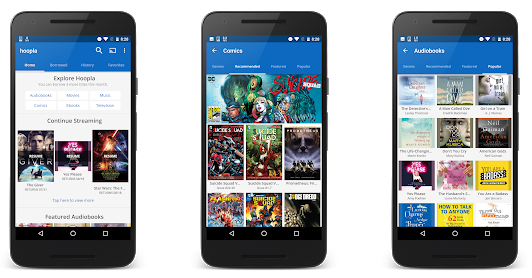 Features and Benefits
As mentioned, Hoopla is an excellent toolbox for entertainment. The application has aligned itself with several libraries not only in Canada but also in the United States, with the sole purpose of providing premium and reliable entertainment service.
To create an account, you will have to set up your email and password, and then you fill in your library information (the card will only be required during the registration process).
Once you borrow a title, you will be provided with a renewal option, two days' before your period is over. The rented programs will be available for a week if it is music, twenty-one days for audiobooks, and seventy-two hours for television, and movies.
In addition to that, no one will be able to see your account data, as well as your borrowing history other than you.
Every time a library's title is viewed or accessed, Hoopla charges them, however, the users will get it for free. The charges may vary from a dollar, to 2.99 per title. Conversely, there is a limit to the number of titles or programs a patron can peruse each month.
The application has a simple to use search method. If you are searching for a particular movie, music or eBook, you can easily access them by perusing through sectors like 'Good for laugh', or 'Action and Adventure'.
Pros and Cons of Hoopla Digital
Now that you have familiarized yourself with the features of the application, here are some of the advantages and disadvantages of the entertainment application.
Pros
Some of the pros of using Hoopla Digital include:
A proactive and dedicated customer service that is ready to assist you with any issue that you may have.
It is straightforward and straightforward to use.
Provides a vast number of entertainment options that you can choose from.
Amazing device compatibility.
Such benefits allow users to enjoy the application's quality service.
Cons
Similar to other things, the mobile app entails of individual factors that give its users an unpleasant experience when using Hoopla Digital, they include:
There is a limited range of audiobooks that you can choose from
You must have a library card that is compatible with the mobile app
You are likely to experience particular issues while using Hoopla digital
Those are among the issues that you are likely to encounter. Therefore, before you install the application, it would be best to weigh the pros and cons, in order to determine whether or not the application works best for you, if it doesn't, you will have to consider different alternatives.
What Parents Should Keep in Mind
Kids will be able to find and download movies that are rated R and feature vulgar language, nudity and violence. If you are a parent and you are concerned about what your child will be streaming or renting, the application will allow you to set parental control that will assist you to monitor and prohibit them from accessing specific programs.
All the same, the kids will also discover related educational programs that will help them in polishing on particular topics and learning new languages. In addition to that, Hoopla Digital is similar to Netflix; however, you can install or rent eBooks, music and much more.