For many people, the events of 2020 have demonstrated just how important the ability to meet with a bunch of different people at once can be not only for business, but also for social lives. With Skype happy hours and jokes about Zoom becoming commonplace, many are likely wondering what the alternatives are. One of the best that has emerged is Houseparty.
Houseparty
Price: Free
Category: Communication
Version: Varies by device
Developer: Life on Air

Uninstall the app:
1. Go to Settings menu
2. Choose Apps or Application manager
3. Touch the app you want to remove
4. Press Uninstall.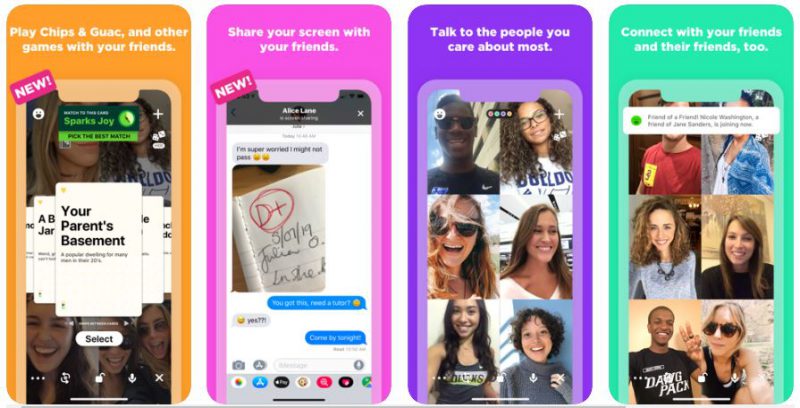 Like many other apps, Houseparty lets users use video chat with people around the world. Houseparty also lets users speak with multiple people at once, hence the name. However, something that Houseparty does differently is that it permits users to move between different rooms at a time. Additionally, once a user enters a room, then he or she does not need to do anything else to initiate a conversation with anyone else in the room.
While the app has long been popular with Gen Z, a lot of parents will be pleased to hear that Houseparty does not let users chat with random people. While the platform does lend itself to having groups of friends talk, it does not have a mechanism to allow people to meet random individuals. For parents looking to keep their child's friend groups connected, this is a plus, as well as for other groups of friends to remain connected with geography does not permit simply getting together.
Using Houseparty
Users can download the mobile app for Houseparty, either from their website, the Google Play Store (for Android), or the Apple App Store, it is straight-forward to create an account and begin using the platform. Additionally, one can install it directly to Mac OS or to Chrome. Users can use Houseparty from their phones, tablets, and even most computers, meaning that no matter how they choose to connect, they will be able to talk to their friends. This already gives a pretty big advantage over platforms like Facetime or Portal.
From there, the user selects what room he or she wants to participate in, and joins. Think of rooms as groups of common friends; for example, a user may be in a room for teammates, for extended family, or for classmates. This makes it a great solution for study groups, as well as for smaller work teams.
Unique Features of Houseparty
In addition to having a focus on privacy, Houseparty also really does try to be fun. A number of games can be purchased in the app that allow people within each room to have fun together. One of the more popular is Heads Up, which is available off the app as well. Other games include trivia quizzes, word association games, and more. Don't expect to spend hours upon hours absorbed in the games, but it can be a nice way to keep the conversation going in a group when there is little else new to talk about.
Additionally, while new people can be met on Houseparty, they essentially have to be vetted first; a user can talk to their friends, or friends of friends, but no further than that. More than anything, the app has safety in mind; anything remotely sexual can result in a ban for users.
Review of Houseparty
Available across a number of platforms, Houseparty is a great way for friend groups to stay connected when other circumstances don't permit physical gatherings. With an emphasis on safety and knowing the people each user is chatting with, it is ideal for younger users, who are more likely to like the games involved with the app. However, those same features may add clunkiness to work, as well as the emphasis on rooms. At any rate, if Zoom is built for work, Houseparty is definitely a good replacement for meeting at a friends house.