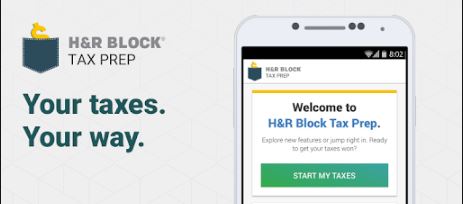 The H&R Block Tax Prep and File mobile app is an easy-to-use, professional e-filing and management system for your taxes. It leverages the expertise of experienced tax professionals. You're assured of maximizing your returns and limiting any potential redundancies in the tax filing process.
As soon as you open the app you're greeted with a four point checklist. The first item highlights information about connecting to external accounts to import helpful info and tax documents. Checklists that can be of benefit throughout the process are introduced next. The availability of help when you need it is also clearly stated. Lastly, you're informed of the E-file Quick Look to get status updates when you're not signed in.
H&R Block Tax Prep and File
Price: Free
Category: Finance
Version: Varies by device
Developer: H&R Block Digital Tax

Uninstall the app:
1. Go to Settings menu
2. Choose Apps or Application manager
3. Touch the app you want to remove
4. Press Uninstall.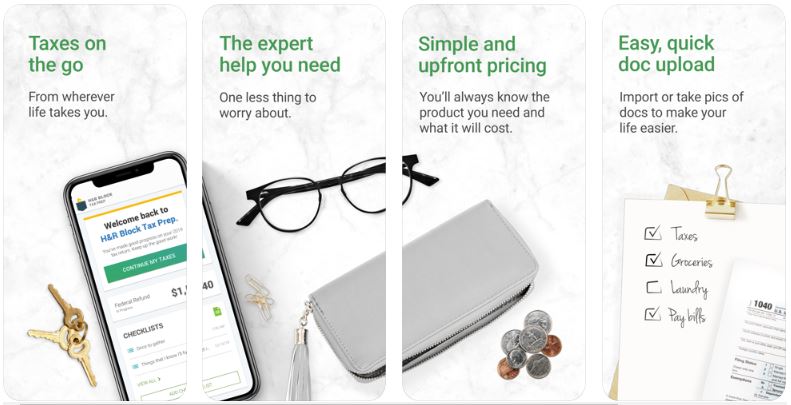 The app makes filing easy with a start filling button on the welcome screen. When you click on the start button, you'll be asked for your email. Just below the start button are links to connect your Amazon, LinkedIn and/or Facebook information to make the process even easier. If you click on the import information buttons, you'll be guided to a new browser tab or taken directly to an external site. There is also a Return Status button for when you sign back in.
Your Dashboard
Five tabs are laid out across the bottom of the app screen. From left to right these are Home, Taxes, Help, Messages, and Account. The Account tab will allow you to access your "My account", "Tools", and "About H&R Block" sections. You will be able to view your connected accounts from the "My account" section. Under "Tools" you'll see your "MyBlock app", a feedback section, and device/app info. The "About H&R Block" section details data security, privacy, legal information and the ways to contact support.
Affordable and Professional Tax Help
Professionalism is at the heart of the H&R Block app. The firm goes out of its way to ensure things like secure messaging so that you're at ease when asking a tax professional private questions about your return. Tax experts, enrolled agents, and even CPAs are made available to you. This is how H&R Block guarantees you a maximum refund. You will quickly begin to understand why H&R Block is among the most respected names in taxes. It answers tough questions clearly and decades of experience leads to prioritizing potentially critical events like mid-year check-ins and the elimination of surprises. Finally, you're reassured that you'll only pay when ready to file.
Exciting Features for 2020
The H&R Block app made filing a lot easier this year. You can now automate info by simply taking a picture of your documents. The firm also boasts an advanced chatbot for more efficiently answered FAQs. Add to this the H&R Block guarantee, and you're assured of employing the best tax strategy. The guarantee entails the provision of four key benefits. These are transparent upfront pricing and process, a free audit, and a mid-year tax check-in. The guarantee is good for any product that you select. If you are deprived of any one of these benefits, you're entitled to 20% off of next year's tax preparation.