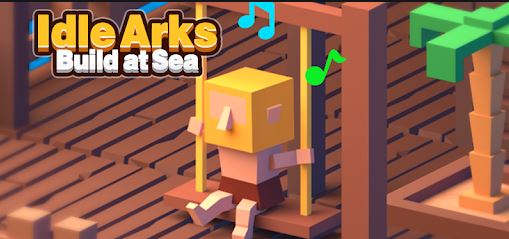 There is a new RPG game that collects, builds, and all with the tap of the screen. Watch out Minecraft, here comes the future, welcome to Idle Arcs. This game has a determination to be the best, with limited graphics, but an awesome concept. There are many features to go over, other bonus things that you may want to know, as well as why you should get the app.
Idle Arks: Build at Sea
Price: Free
Category: Casual
Version: Varies by device
Developer: BHome

Uninstall the app:
1. Go to Settings menu
2. Choose Apps or Application manager
3. Touch the app you want to remove
4. Press Uninstall.
There is a myriad of features that we are going to discuss in this section, and we know that you want to know them. The first of which is that it plays without the internet. That's right, you can take this anywhere with you, no internet connection is required, and there is no cell service required either. This can be played on the go, on vacation, in your home, at work, and even in the bathroom at a truck stop. The next feature is that it is an advanced 3D programmed game that slides to switch angles at will. You can view all aspects of the world by tilting it everywhere. This is a single-handed game too. You only need to use one hand to play the game, so you can play while getting your coffee in the morning, talking on the phone, or feeding the monsters. You will get a mix of weather scenarios in the game, too, including; thunder, day, night, unexpected lightning, snow, sunny days, rain, and more. You can weather all of this on your arc, or boart that you are building. You can automatically build the arc without waiting a long time for you to be able to do so. There are over 100 different free construction materials and locations to unlock.
What are the Bonus Game Contents?
This game is amazing to play. You get to play as the human civilization that has to find a way to save the people and animals from the floodwaters that have overtaken the globe. You can find people swimming and floating nearby. Jump in and rescue them, and put them to use, as they can help you create the new on boat civilization. There is also so much more to do, including getting items in chests, collecting wood, mystery construction items, and floating bottles. Some stuff can only be found through swimming, so be sure that you swim to get everything you possibly can.
Why Should You Download the Idle Arcs App?
Why? The questions should be, why shouldn't you install the app right now? This app is one of the best on the market. It is a puzzle game, mixed with an action/adventure, and then capped off with elements of RPG. There is so much to do in this app that you will never be bored. If you are on a long road trip, and you aren't the one driving, then this is one of the best apps to play, as you don't need any internet or service to play the app. You can play the app anywhere you want. You can also do what you want in the game as well. Someone can come up to your arc, and if you want to save them, jump in and go get them. If you don't care if they live or die, then just let them be and watch them drown or float away. You can search underwater ruins, and find treasure chests to unlock and find in the water. You can explore everything, and have hours upon hours of fun. What are you waiting for, get the app today?