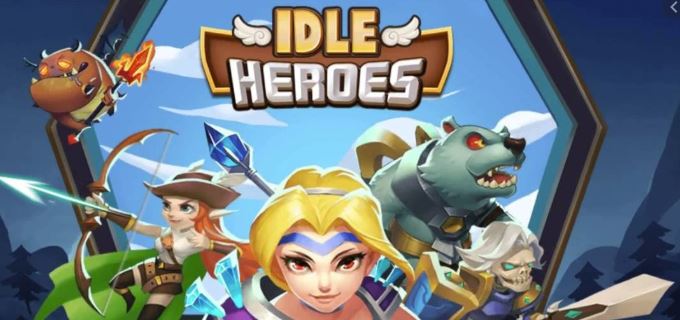 Do you like playing idle games that continue in your pocket while you're at school or work? Idle Heroes is the best idling game available on iOS and Android. It features tons of monsters to collect and battlegrounds and dungeons to explore.
Idle Heroes is a hero collection game about building the most effective team to raid dungeons. There are over 200 heroes to collect with thirteen different quality levels. Each hero belongs to unique factions and comes with specific skills, making the possibilities endless. Factions offer specific bonuses and weaknesses against each other – bringing a strategy aspect to the game.
Idle Heroes
Price: Free
Category: Role Playing
Version: Varies by device
Developer: DHGAMES

Uninstall the app:
1. Go to Settings menu
2. Choose Apps or Application manager
3. Touch the app you want to remove
4. Press Uninstall.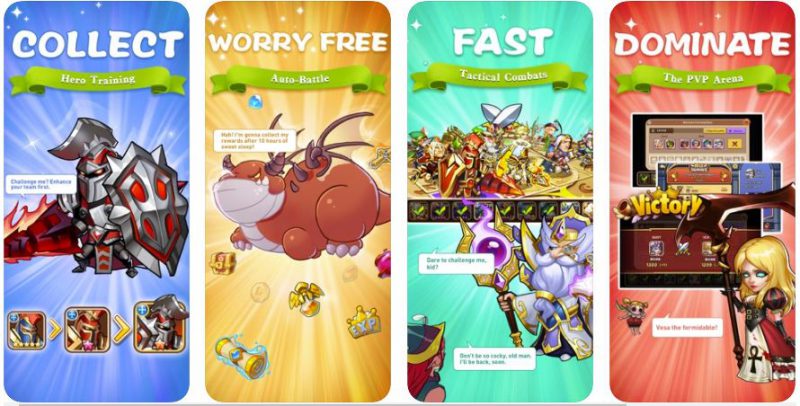 The best part of Idle Heroes is that once your team is set up, you send them out into the world. They'll fight monsters and earn experience to level up, all without your input. The fun in the game is collecting new heroes with abilities. Heroes will do dungeons and battlegrounds themselves, allowing you to reap the rewards.
Players can team up in guilds to tackle more massive dungeons that may require help to defeat. Guilds can send their best teams of Idle Heroes into the dungeon to reap the best rewards. The game also features multi-player guild boss-battles and guild leaderboards that refresh every month.
Idle Heroes Features
* 200 heroes with unique abilities to collect
* Lots of battlegrounds and dungeons to explore
* Fantastic presentation and artwork
* Lots of content from heroic quests to PVP arenas
* Pit your best hero team against other players in PVP
* Participate in guild wars against other players
* New events every week
Idle Heroes - Monetization
Idle Heroes is a free-to-play game that does feature in-app purchases. Most of the purchases available in the cash shop are time speed-ups and hero boosts.
There are no directly pay-to-win mechanics in Idle Heroes. You cannot buy higher ranked heroes using cash, which leaves hero discovery up to pure RNG. Spending money on Idle Heroes feels like supporting the developer, rather than a naked cash grab.
Idle Heroes Pros & Cons
Pros:
* Lots of heroes to collect
* Dungeons and battlegrounds are varied
* PVP arenas and guild battles with monthly leaderboards
* Heroes battle on their own, you reap the rewards
* Gorgeous pixel art that is fun to watch
* New events are happening every week
Cons:
* High reliance on RNG for 5-star heroes
* You can pay to speed up dungeon runs
* PVP Arenas are imbalanced
Idle Heroes is a great mobile app for people who like collecting things. There are over 200 heroes to collect and augment to build the best team of heroes. Teaming up with friends to defeat massive raids feels very rewarding.
The developers do an excellent job of keeping the game updated, too. Every week there is a new event to participate in with friends and guild mates. These events usually grant high-quality heroes to the best players. While the pay-to-win aspect of Idle Heroes is minimized, you can still spend real money on the game.