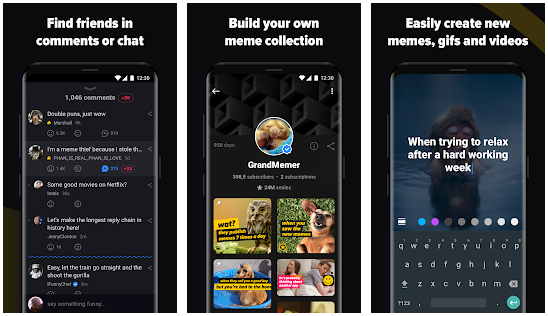 When I first decided to download the iFunny mobile app I was excited to have access to some of the latest memes out there. The mobile app has a variety of forms of content such as memes, videos, and gifs. The content could be saved on your cellphone and shared with family and friends. If you are a big fan of memes you will find great use of this app. It is user friendly and has a whopping 10 million users that upload and share content every single day. I love using iFunny solely for the purpose of building my meme collection so that I have enough content to share with my friends and family.
I really enjoy selecting funny reaction photos from the library of available memes and gifs. The images are very iconic and include some of my favorite cartoon characters. Not only that but the reactions are very relatable and can be applied to any situation. I personally like to share iFunny gifs with my boyfriend when I am talking about something funny. All I have to do is search up "memes about Monday" and I have the perfect meme to share with others to lift up the mood. I would highly recommend using the search tool to get the best memes possible because you can customize what you want according to the situation at hand.
iFunny – fresh memes, gifs and videos
Price: Free
Category: Entertainment
Version: Varies by device
Developer: iFunny Inc.

Uninstall the app:
1. Go to Settings menu
2. Choose Apps or Application manager
3. Touch the app you want to remove
4. Press Uninstall.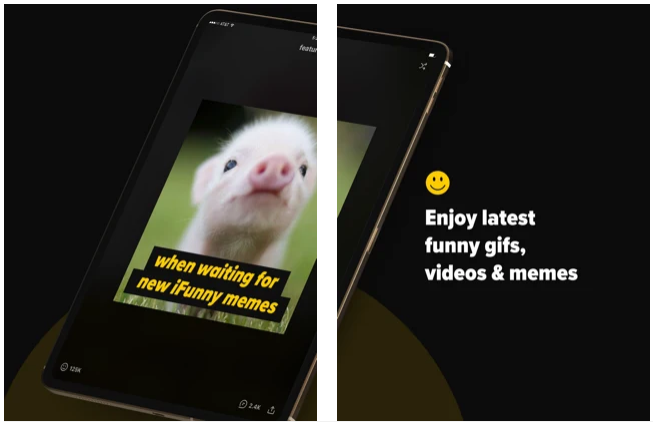 Features and Benefits
As I mentioned before, one of my favorite features within the iFunny app is the ability to search for the memes that I'm looking for. The app has a huge user base that is full of immaculate content creators who know how to make engaging material. A lot of the latest content can be seen first and that is very helpful when you are looking for recent memes. Another feature that I like is the tool that allows you to create your own memes. This feature gives you the chance to use your own images and put them in any context you want. You can create an imaginary scenario or you can write a funny quote that goes along with the image. It is very cool to imagine all of the people that will potentially view your content and share it with others. With iFunny, you have the capability to create the next popular meme. The app gives you the opportunity to save your image to your camera roll for later use if you don't want to share it right then and there. You could possibly have a separate meme collection on your phone that only you can see.
Pros & Cons
One of the positive things about this app is that it has a large community of meme lovers. Many of the users will appreciate and like the memes you create. They might even share your memes and potentially help it go viral. It can be exciting to have a viral meme because it may motivate you to keep creating. On the flip side, some users can be negative and try to put you down. That isn't surprising because the internet can be cruel at times. Once you install the app you will see there are both good and bad users that use the platform. However, I would say that iFunny does a good job of maintaining a positive environment for people to post and share memes.
Conclusion
I am a big fan of iFunny and I use it on a daily basis to get updated on the latest memes. It can be exciting to see a meme before it blows up and becomes mainstream. Many memes are created here and it is a very fun community to be a part of. I highly recommend you install this app and see what I'm talking about. You may even encourage your friends and family to download iFunny if they haven't already.