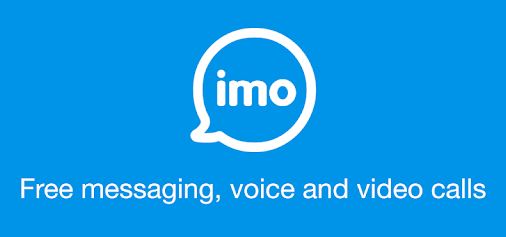 Want the ultimate form of communication? Well, it's here with IMO free HD video calls and chat. There is a lot that you can do with this app, and there are so many people you can chat with. Some features accompany this app. And we'll discuss all of the features in-depth below, as well as all of the fun things you can do with this app, and them why you should get the app.
imo free HD video calls and chat
Price: Free
Category: Communication, Photos, Popular Now
Version: Varies by device
Developer: Baby Penguin

Uninstall the app:
1. Go to Settings menu
2. Choose Apps or Application manager
3. Touch the app you want to remove
4. Press Uninstall.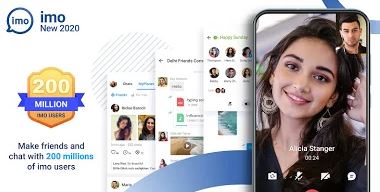 With a range of features, it's hard to start with just one, but we'll try. The first feature we'll discuss is free and unlimited messages, voice calls, and video calls. You can do all of this on 2G, 3G, 4G, or Wi-Fi. It also works on multiple OS's which include Android and iPhone, and with these, you will get high-quality video through either network. There are also fast features that are associated with this app, and they include quick photo sharing and fast video sharing. You can also add group calls with many people. You can add as many people as you want to the video call, and that includes family, friends, and others. You can find a myriad of stickers in the app. The app is designed to have expressive integrity, which means that you can freely express yourself with a wide range of stickers. With the app, you can avoid your tricky bills with data usage and calls by using the app. There is no fee for using their messaging, audio, and video calling features, unlike service providers. The future of communication is here with IMO, the free HD video calls, audio calls, and chat app.
What Fun Things Can You Do with the IMO App?
There are many things that you can do with this app, and a plethora of features to utilize. You can avoid your phone charges altogether by using the IMO app. You can talk to anyone at any time wherever you want. The app works on phone service, as well as Wi-Fi, and if you use Wi-Fi, you'll never have to worry about using any of your mobile data. This will help you save money on trumped-up bills, and allow you the freedom to spend your money the way you want. If you haven't been home in a while, and want to talk to your family, use IMO. With IMO, you can speak to your parents, grandparents, aunts, uncles, and even cousins and siblings. The best part is that you can talk to them all at the same time. So you will never have to miss another fun family outing again with the IMO app. There is a lot of things that you can do with the app, and you can even use it as your new phone. There is a range of things that the app has that your phone service provider makes you pay for, and with IMO, as long as you have Wi-Fi, you're good to go.
Why Should You Download the IMO App?
If the above statements don't have you hooked, then how about the fact that not only is their calling free, but you don't even have to pay a subscription fee or pay for anything in-app for any of the benefits. There are so many reasons to get the app that it's impossible not to think about it. With free everything, and being able to use the app to make calls, video chats, and chat with everyone, there is no reason not to install that app. What are you waiting for, get the free app today?