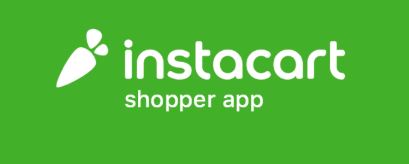 Instacart Shopper: Helping Others Through Shopping From seniors to new moms, these consumers will often find it difficult to shop for the most basic items in the kitchen. With the advent of smartphones, there are now apps that can assist these consumers with your shopping experience. Introduce yourself to Instacart Shopper where you can work as an independent contractor and make money in your spare time.
Instacart Shopper
Price: Free
Category: Shopping
Version: Varies by device
Developer: Instacart

Uninstall the app:
1. Go to Settings menu
2. Choose Apps or Application manager
3. Touch the app you want to remove
4. Press Uninstall.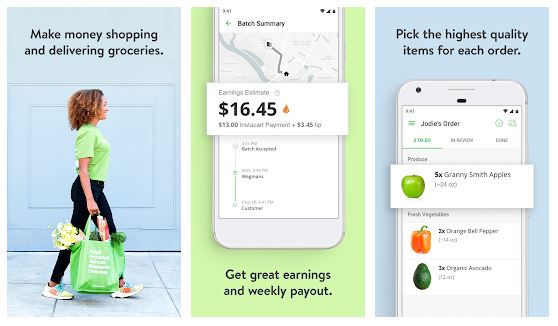 Make Your Own Hours
From the moment that you install Instacart Shopper on your phone, you'll notice that it offers instant freedom. Let the app know when you're available for work. A map of your neighborhood pops up with available orders. Pick and choose the orders that you can complete in a timely manner.
Work as little or as much as you prefer. There are both part- and full-time shoppers on the app. You'll earn a portion of the shopping charges that you ultimately apply toward each order. The app is as simple as that. Tips are even encouraged from your satisfied customers.
Top-Notch Communication
When consumers add their orders to the Instacart system, you can communicate with them through the app. In fact, they can see your progress as you shop and fulfill the order. One of the major drawbacks to other delivery services is lack of communication. There can be a complete chat between the shopper and consumer as the order moves forward. Adding incorrect items or guessing on a brand isn't an issue anymore.
Solid communication only makes the shopper look good with pleased consumers at the end of the trip.
Clear Instructions
Every order has clear instructions regarding the store, food choices and quantities. As a shopper, you pull up the order to see each item as a description and image. Bulk items, such as produce, may have been difficult to buy in the past. However, Instacart Shopper provides quantities and weights to clarify any bulk purchases. There's even a notation for organic or regular produce.
If you do have any questions, the in-app communication chat is always available. Don't hesitate to clarify a question. Consumers are happier when they know if one item is available over another one.
Mileage Included
One of the latest enhancements to Instacart Shopper is mileage payouts. Because there's a GPS locator connected to the mobile app, your mileage is easily and accurately calculated. For full-time shoppers, paying for the mileage is incredibly important. Gas and wear on the vehicle can add up. The per-mile payout might differ between regions, however.
There's a cash-out option to be paid each week. Be sure to keep up with your payments that are direct deposited into your checking account. A weekly payout gives you consistent paychecks as an independent contractor.
Heading to the grocery store just got a bit more exciting with Instacart Shopper on your phone. Download the app today, and sign up within minutes. Start out with a few orders at first. You'll find that your customers will be pleased to see you on a regular basis as you fill their pantries with healthy food