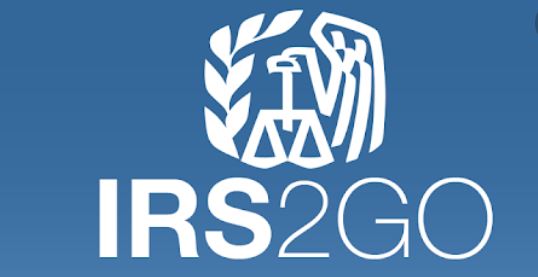 Nobody really likes doing taxes. Regardless, everyone who has a job must file them. Unfortunately, filing is a big headache and a source of anxiety for a lot of people. Thankfully, you can get help with your taxes from the IRS via its IRS2Go mobile app. The IRS2Go app helps you with a number of tax-related services. One of these is checking the status of your refund via your phone. All that you have to do is type in your Social Security number, filing status and refund amount. With this information, the app can pull up the status of your refund, taking the guesswork out of when you'll receive it.
Check the Status of Your Refund
Since this app is officially licensed by the IRS, you don't have to worry about your SSN falling into the wrong hands. Only the IRS has access to the information that you enter.
IRS2Go
Price: Free
Category: Finance
Version: Varies by device
Developer: Internal Revenue Service

Uninstall the app:
1. Go to Settings menu
2. Choose Apps or Application manager
3. Touch the app you want to remove
4. Press Uninstall.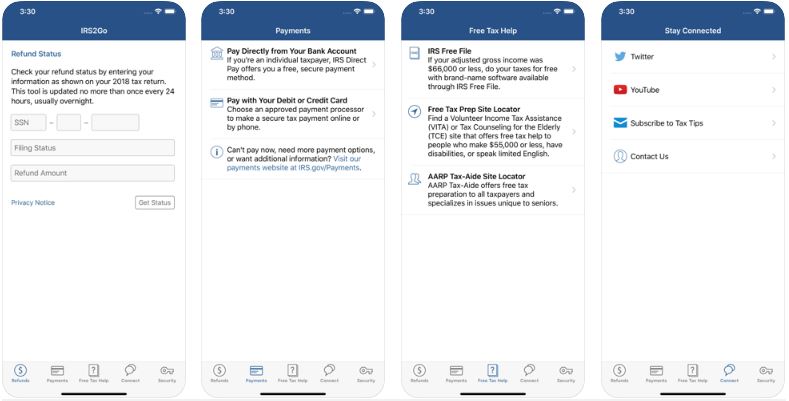 Find Free Tax Help
What if you need help filing your taxes? This app can help you with filing or finding free tax preparation in your area. You can search for free Tax Counseling for the Elderly or Volunteer Income Tax Assistance near your location.
You can even use this app to help you file your taxes if you meet the requirements of the IRS Free Tax File program. Basically, you can do your taxes for free using software provided by the IRS if your gross income is less than $69,000. In fact, the IRS uses name-brand software to help those who qualify to file their taxes.
Make Payments to the IRS
If you need to make payments to the IRS, this app can do that as well. After you download it, navigate to the Payments page. From there, you can make payments on the taxes that you owe via your bank account or a credit card. While it's true that no one wants to owe money to the IRS, it's nice to have an easy and convenient way to pay if the need arises.
It's worth pointing out that, during tax season, the app struggles slightly with server issues. This happens because of the number of people who are using it at the same time. As a result, it could take you a few tries to get into the app to make a payment to the IRS.
Get Helpful IRS Tax Tips
Last, but not least, the IRS2Go app gives you access to all of the latest tax tips that you can use to save money. Typically, it's difficult to find tax tips all in the same location. However, IRS2Go puts all of these helpful tips into one place. Filing your taxes and getting your max refund has never been easier.
Install the IRS2Go App Today
The IRS is making strides to reach out to a younger generation and provide help in a format that's easier to understand. Fortunately, the IRS2Go app fits that bill. It's completely free and gives you the ability to file your taxes and check on your tax refund. Having the ability to pay the IRS via the app or search for helpful tax tips is a nice touch as well.
Unfortunately, IRS2Go tends to struggle with connectivity issues during tax season. The main cause is the high demand for the app during this time. If you're patient, though, you can take advantage of all of the features that it offers.