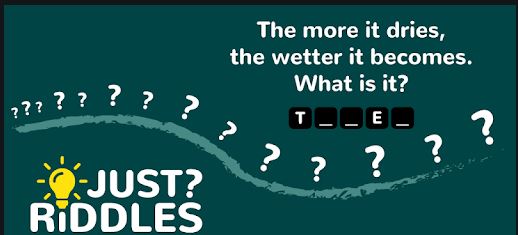 Just Riddles is an exceptionally popular mobile app word game that can provide many hours of fun entertainment. This game provides users with a lot of riddles and questions that need to be answered by spelling out the correct answer. The really nice thing about this Just Riddles mobile app is that you can simply boot it up and get started without any additional requirements. All you have to do is complete the short download process and you can start solving riddles within seconds.
Just Riddles
Price: Free
Category: Word
Version: Varies by device
Developer: Blue Boat Co., Ltd.

Uninstall the app:
1. Go to Settings menu
2. Choose Apps or Application manager
3. Touch the app you want to remove
4. Press Uninstall.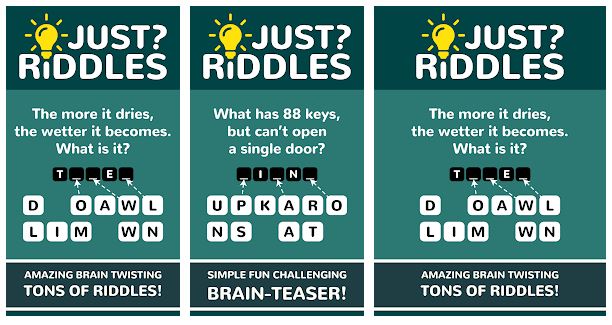 Once you download and install the Just Riddles word game onto your compatible mobile phone device, you are probably then going to want to learn about some of the fun features that are available to enjoy within the game. You can start out at the beginning by initiating the first riddle. They progressively get harder and some of them are extremely challenging. Simply use the available letters to spell out the correct answer to move on to the next round.
A lot of similar word games require players to be connected to the internet in order to play the game. One really nice feature about Just Riddles is that you are never required to have access to the internet in order to play. You can play this word game in offline mode without any connection to a WiFiNetwork. You just need a sufficient internet connection to complete the initial install process for the app from the app store.
All of the integrated riddles are perfect for individuals of all ages. The game interface is extremely simple to use and it is perfect fun for the entire family. There are very few alternative word games avialable that provide you with the level of fun that can be achieved in Just Riddles.
This game is also compatible with just about every type of mobile device or tablet. All modern smartphones should easily be able to play this game without any compatibility issues or concerns. If you are worried about your smartphone not being eligible to run this game, then it might be a good idea to download it and see if it functions properly.
Pros & Cons
We are now going to shift our focus towards some of the pros and cons that you might notice when playing the JustRiddles mobile game. These bullet points are a great way to compare the features of this game to other popular word games without having to read through all of the inner-details.
PROS

No Internet Connection or WiFi Network is Required

The In-Game Interface is Extremely Easy to Use

There are Dozens of Family-Friendly Riddles for All Ages to Enjoy

CONS

Some Riddles Repeat Occasionally

Conclusion
If you are looking for a high-quality mobile riddle game with fun challenges, then you will probably fall in love with Just Riddles. Thousands of existing players love this game and it is quite clear that this is one of the most popular mobile word games in the entire industry.