The LetGo app is a unique online marketplace that allows users to buy and sell used goods locally. It's like the local flea market digitized. With the LetGo download, users can register for an account and begin buying or selling unneeded or unwanted items. Items on the LetGo app range from vintage clothes to used cars. The app also features quality customer service to help resolve any problems that may occur between buyers, sellers, and payment services.
Anyone can begin shopping or selling on LetGo quickly. The best part is the geo-location technology used by the app. After registering for an account, the app recognizes your location and will begin showing you items for sale in your area. By shopping locally, buyers can reduce shipping costs and get needed or wanted items quickly.
letgo
Price: Free
Category: Popular Now, Shopping
Version: Varies by device
Developer: letgo

Uninstall the app:
1. Go to Settings menu
2. Choose Apps or Application manager
3. Touch the app you want to remove
4. Press Uninstall.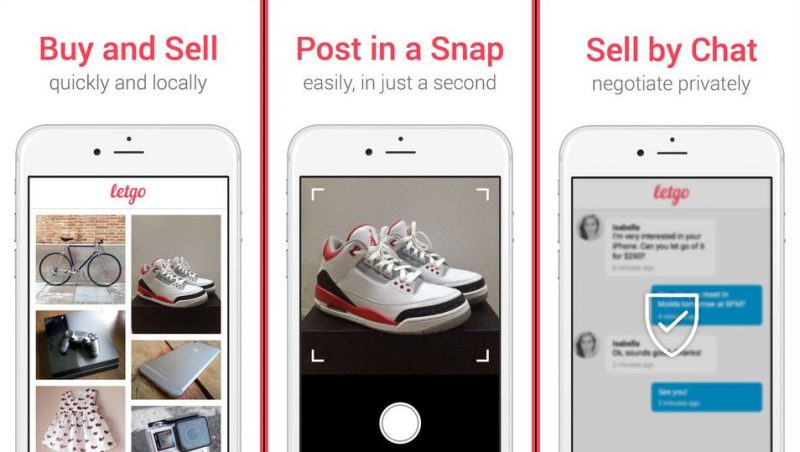 It takes about 60 seconds to sign up for an account. If interested in selling only, the LetGo app is ready to start shopping as soon as the app is downloaded and an account is created. Click browse local listings and start looking for something worth buying.
Selling on the LetGo app requires a few more steps, but is also easy to do.
To sell on the app, simply snap a picture of the item you'd like to sell, choose a category, and selling price. LetGo makes the selling process fast and easy through the use of image recognition technology. What this means is the app may be able to immediately identify the type of product you are trying to sell, its appropriate category, and a suggested selling price.
To make buying and selling even easier, the app has a chat feature built-in. Sellers and buyers can communicate privately and iron out details regarding a purchase or sale.
Background
LetGo was created in 2015 and designed to target the US market. Co-founders Enrique Linares, Alex Oxenford, and Jordi Castello worked together to create a buy/sell app that was similar to eBay and Craigslist with a neighborhood twist. After years of success, the once US-only LetGo download is used in over 11 countries.
Fun Facts
Over 100M downloads
Hundreds of millions of listings created
Over 100,000 items a day are purchased on LetGo
About 50,000 items a day are listed on LetGo
13 million messages are sent on the LetGo app daily
As of August 2018 over 5 billion chats had been sent in the app