What can you expect when it comes to the Lifesum Mobile App? Well, it has so many dietary plans that you can take full advantage of for one. Another great thing that they have is that they allow you to track your calorie intake and help calculate how to lose weight by tracking your calories. The final function that this app has is that it can give you excellent recipes to try out when you use the Mobile App.
Lifesum – Diet Plan, Macro Calculator & Food Diary
Price: Free
Category: Health & Fitness
Version: Varies by device
Developer: Lifesum

Uninstall the app:
1. Go to Settings menu
2. Choose Apps or Application manager
3. Touch the app you want to remove
4. Press Uninstall.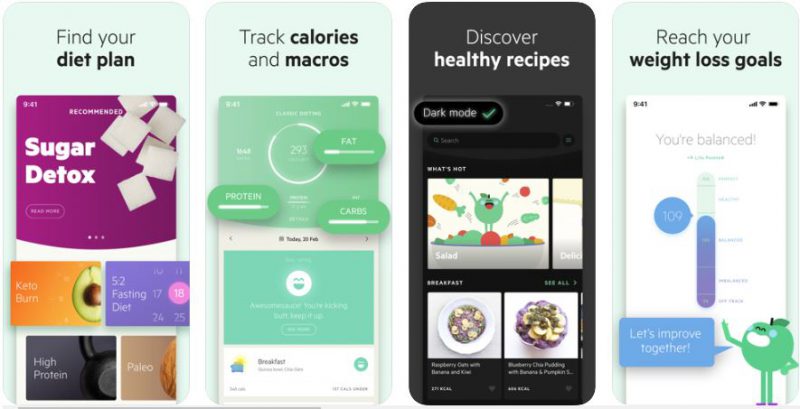 Dietary Plans
If you download and Install this app, weight loss is a breeze. They have so many types of plans that can work for anyone. They set a schedule for you to see how you eat for the day. These diets can consist of keto, sugar detox, paleo, fasting, and more foods that are available on this app. Not only is it a practical weight loss application, but it also allows you to pick and choose which diet plan works best for you. This app will organize all of the dietary plans you need to take to become a slimmer, healthier person. So all you need to follow a nutritional plan is this app, and it will calculate all of your meals and plans for the dietary plan you chose.
Calorie Tracking
This app allows you to track the calories your intake for the entire day. Along with monitoring the calorie intake, it follows fitness apps to track how many calories you've burnt in a whole day, week, or even a month. This allows them to track how to add to your remaining dietary plan so that you have a precise calorie per day intake every day. This app can calculate all the meals you have eaten. It gives you a menu to choose what you ate from and calculate the calories from there. If you don't know precisely what you are eating, you can use the macro tracker, which is found on the nutrients part of the meals.
How to Recipes
This app has a menu creator, or a recipe book if you will. It allows the user to create unique and healthy food choices that are measured and tested by dietary physicians. This cookbook has everything the users need to get into a more robust eating pattern with foods that are both delicious and nutritious. The best part about these recipes is that it follows the dietary plans you choose for your fitness goals. For example, it has excellent keto recipes for people who are trying out keto diets. And no sugar options that are delicious for those who choose the sugar detox plan. The point is there is a recipe for every plan, every person, and of any style. They also taste delectable.
Conclusion
This app is highly recommended to people who are trying to lose weight. This is an excellent option for dietary purposes. It's a 21st-century app that is revolutionizing the way diets are being treated today. It can track all of the progress you made, and tell you how many calories per day you are losing by syncing with a fitness app. It also adds your dietary intakes per day either by macro scanning, or inputting the nutritious facts into the app. It can track everything you do in a day, and tell you how to eat and become a healthier person in the future. I would strongly recommend this app to anyone who is trying the newest fad diets so that they can see their results day by day, and not be upset that the scale is not moving. With progress, it takes time, and this app shows you exactly how much time it takes.