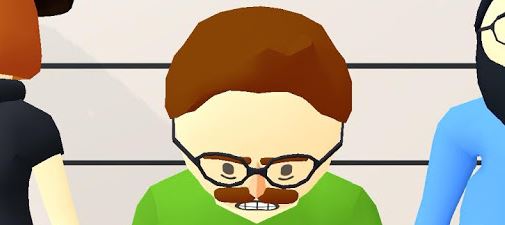 The Line Up: Draw the Criminal digital app is probably going to be an extremely popular selection for artists. This casual app allows users to use their personal envisioning skills to match criminal descriptions with reality. This entertaining app could provide users with endless hours of fun, but you will probably want to try it out for a little while to see if it truly fits the criteria that you are looking for.
We are going to spend some time in this review looking at some of the varying features that are available within the 'Draw the Criminal' mobile game. It is important to describe the various difficulty levels, features, and interface elements to ensure that all of our readers have a clear understanding of the app. We are now going to specifically jump into these varying levels of game features to try and provide a greater understanding of why this game is so popular on the App Store.
Line Up: Draw the Criminal
Price: Free
Category: Casual
Version: Varies by device
Developer: Kwalee Ltd

Uninstall the app:
1. Go to Settings menu
2. Choose Apps or Application manager
3. Touch the app you want to remove
4. Press Uninstall.
There are thousands of drawing and sketching apps available on the App Store, but not many of them provide the level of entertainment that is available within Draw the Criminal. You will be provided with in-depth descriptions for various themed criminals, and it will be your job to accurately draw and sketch the described persona using the available drawing tools within the app.
The app provides users with varying levels of difficulty, starting out with some of the easier levels, but slowly progressing into challenging activities as well. The game encourages colorful artwork, but you can truly use your very own imagination to accurately sketch the criminals.
Some users might find themselves evolving into a special artist, while others might envision themselves as a detective. Regardless of what you envision yourself as, there is very little doubt about the entertainment level that is capable within the Draw the Criminal mobile game. You should consider heading over to the App Store to download and install this popular sketch game if you are interested. There could be several hours of entertainment available for you to enjoy.
Features

Several Levels of Difficulty are Available

A Convenient User-Interface has been Developed within the App

Fun & Entertaining Characters can Accurately be Sketched within this Game

Pros

Extremely Popular on the App Store

Quick Learning Curve

Ideal Mobile Game for Artists

Cons

Conclusion
After reviewing several various factors within this digital game, it is quite clear that there are several positive things to consider. The user feedback is extremely positive, but some people are extremely frustrated with the advertisements that seemingly pop up constantly throughout the game. With that being said, it is completely free to download and it still might be worth it to give it a shot.