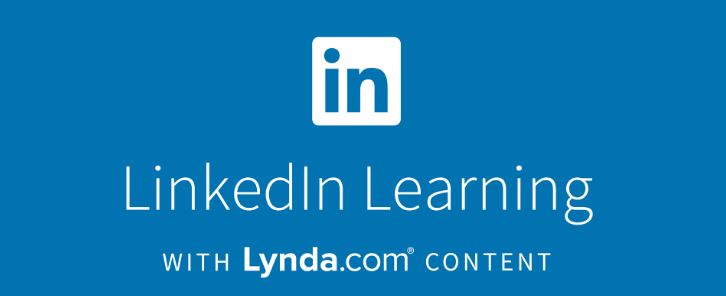 Do you wish that you could learn a new professional skill conveniently? May be you are hunting for a job, or your CV needs a boost to secure that big promotion you've been eyeing. Today, learning something new is incredibly easy and affordable with Mass Open Online Course providers like Udemy, Coursera, and, of course, LinkedIn Learning.
In this post, we will be reviewing the LinkedIn Learning app. We'll look at its purpose, features, advantages, and disadvantages to help you decide whether or not it is a worthwhile investment. Here is all you need to know about LinkedIn Learning.
LinkedIn Learning
Price: Free
Category: Education
Version: Varies by device
Developer: LinkedIn

Uninstall the app:
1. Go to Settings menu
2. Choose Apps or Application manager
3. Touch the app you want to remove
4. Press Uninstall.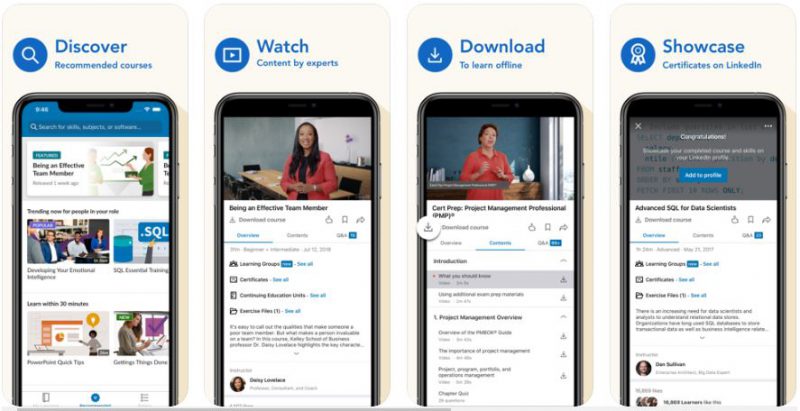 LinkedIn is a renowned social site that aims at connecting professionals from around the world. LinkedIn Learning is a subsidiary of this giant social media company which offers online courses to help people attain professional development.
The company purchased Lynda.com, a popular MOOC provider site in 2015. It acquired all the courses on the site to establish the LinkedIn Learning app. Today, the company boasts of thousands of online courses that users can take to improve their professional skills.
LinkedIn Learning App Features
1. Courses
The LinkedIn Learning app has well over 16,000 courses, which is no mean feat. The courses are divided into three main categories; government, business, and higher education. Some general courses don't fit neatly into one class or the other.
The primary focus of this app is to promote professional growth among its users, and this shows in its choice of courses. Some of the most popular classes on the site include Strategic Thinking, HR Management, Leadership Foundations, and Excel Essential Training.
Some of the courses offered on the platform are free, while you have to pay to access other classes.
After the successful completion of your studies, you will get an exclusive LinkedIn certificate that you can display on your profile. Unfortunately, this accreditation is not recognized by any other institution or authority, which diminishes credibility significantly.
A common complaint among users of the app is that many courses on the platform are beginner-level programs. You may have to sift through numerous modules before you can find an advanced course. This can be rather frustrating and time-consuming.
2. Ease of Use
When it comes to online learning platforms, the ease with which users can navigate a site is of primary importance. If people can't quickly find the material for learning, or they don't know how to download files so they can use them offline, then that platform will likely earn a bad reputation and have few learners.
With LinkedIn Learning, app navigation is rather easy. The UI is user friendly, and the app is painless to install and exceptionally intuitive. You will be able to maneuver around independently within minutes of interacting with the platform.
Part of the reason why it is so easy to navigate the mobile app is that it does not have many complex features. All the basic functions like offline learning and payment methods are conspicuously displayed, so you won't waste much time trying to find them.
The app goes for a professional look, which means that it is somewhat plain and only has the necessities on display. Some may find this cold and unattractive, but it is not a major issue since all the parts of the app work well.
If you are unsure about which course to pursue, the app has a search feature that can come in real handy. You can enter your interests or current profession to find classes that best cater to your needs. This will save you the hustle of going through hundreds of courses before you find one that is ideal for you.
3. Payment
LinkedIn Learning offers a horde of free and paid courses. If you select a paid class, you will need to pay $29.99 every month to access the materials for that course. As long as you pay this monthly price, you can access all the 16,000 courses on the app, which is quite a fair offer.
The app also allows you a free monthly trial to determine whether or not you wish to continue with a particular paid course. While this is nice, the fact that you must first provide your credit card details and choose a subscription somewhat waters down the offer.
Is LinkedIn Learning Worth It?
LinkedIn Learning has a lot to offer the discerning professional. The courses on the app can help spice up your resume, and you get to study at your own pace.
However, there are downsides to this learning platform that are worth some serious consideration. For one, you will not get accreditation after completing a course, which is quite disheartening. Secondly, the free monthly trial that the company offers comes tied to a subscription package, which is questionable.
On the whole, however, the pros of pursuing a LinkedIn Learning course outweigh the disadvantages. For the most part, these courses are a worthwhile investment that could give your career growth an immense boost.