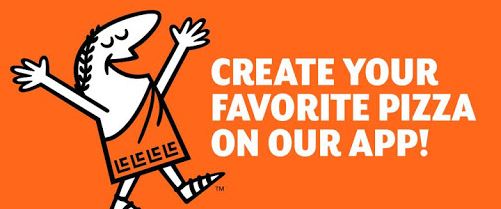 Little Caesars is a household name when it comes to pizza. Now the famous pizza chain has an app for arranging pickup or delivery. Delivery is a new offering for Little Caesars, which previously only offered pickups.
Little Caesars doesn't limit its menu to people who use the app to order, either. You can order just about anything you want using the app. There is no additional cost for pickup users. Delivery does have a $2.99 + 10% service fee attached. 90% of Little Caesars locations now support delivery. That's because Little Caesars has partnered with DoorDash to make sure its pizzas and Crazy Bread can be delivered. Have a late-night craving for a bacon-wrapped pizza? Just a couple of taps on the app, and it will be at your doorstep.
Little Caesars
Price: Free
Category: Food & Drink, Popular Now
Version: Varies by device
Developer: Little Caesar Enterprises, Inc.

Uninstall the app:
1. Go to Settings menu
2. Choose Apps or Application manager
3. Touch the app you want to remove
4. Press Uninstall.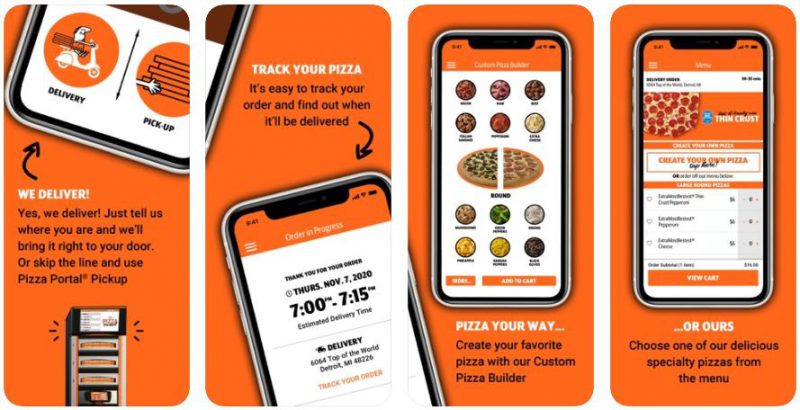 Back in 2017, Little Caesars unveiled its Pizza Portal self-service mechanism for diners. Users can order pizza on the Little Caesars mobile app, pay, and then pick up the order. The app gives users a 3-digit code or a QR code to scan to receive their pizza. The whole process is contact-less beyond walking into the store to pick up the pizza.

One negative point is the promo code seems to be hidden during checkout. Users need to click to show the area to enter special codes. It's a minor complaint, but a serious one since most people expect everything to be on the page at checkout.
Some people also report problems adding debit cards to their accounts. The app requires a payment method to be entered and cannot be used without one. Delivery may encounter address errors where the app says an address does not exist. However, those errors seem to be rare and are quickly resolved with a call to the store.
Little Caesars App Features
* Order full Little Caesars menu from the app
* Pre-pay with a debit or credit card (Visa & MasterCard)
* Reserve pizza up to 8 hours ahead of time
* Contact-less pickup and delivery available
* 90% of Little Caesars locations support delivery
* Reserve-N-Ready Feature is free
* Delivery Fee is $2.99 + 10% service fee
Little Caesars App Pros & Cons
Pros:
* Order pizza in advance for pickup or delivery
* Pre-pay for your order for contact-less pickup
* Delivery is now supported at 90% of locations
* Full menu is available to order in the app
* Easy to sign-up and favorite orders for later
* Track how long your order will take in the app

Cons:
* Pizza customization interface is weird
* App continually upsells add-ons like drinks and bread
* May crash on older Android phones
* Promo code feature hidden in checkout
Should I download and install Little Caesars App?
The Little Caesars app is a great dinner companion for anyone who wants a contact-less pizza pickup. Little Caesars now offers delivery at most of its locations so that you can choose either.
The app also lets you order pizza ahead of time so that you can schedule dinner. Order a couple of pizzas and an order of crazy bread at 11 am and it will be ready to pick up at 5 pm when you get off. The app also lets users favorite an order so it can be re-ordered with just a tap.
The app works best on newer Android devices that run Android 6 or above. Some users with older devices (Android 4.4 - 6) report the app may crash or produce errors during the checkout process.