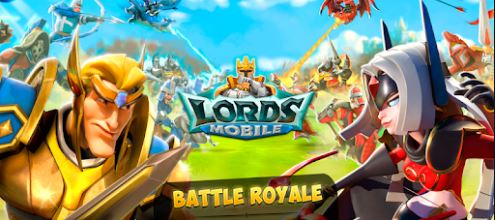 A unique video game known as Lords Mobile was developed by IGG, a research and development company founded on June 6th, 2006 and listed on the stock market. With offices around the world, IGG is a company famous for making video games and software in several countries, including the United States.
The game is free-to-play on any iOS and Android device. There are over 200 million players who are avid contestants of this game. Filled with strategy and contests, it remains to be seen who's the best player. In 2016, Google Play Awards gave Lords Mobile an accolade in the field of Best Competitive Game. Later, in 2017, the game was recognized as an Android Excellence Game by Google.
Lords Mobile: Kingdom Wars
Price: Free
Category: Action
Version: Varies by device
Developer: IGG.COM

Uninstall the app:
1. Go to Settings menu
2. Choose Apps or Application manager
3. Touch the app you want to remove
4. Press Uninstall.
Best App Features

A Massive Multiplayer Game
When people download and install the Lords Mobile app, they are engaging in a game with multiple players who are on the same server at the same time. Players are encouraged to pursue and compete with each other on a large scale using a video game console, a computer or any other type of mobile device, including a smartphone.
So how do you play the Lords Mobile game?
Each player has to develop a strategy on their own basis. Together, they will build a large army that will take care of attacking enemy bases. After destroying them, they will get a hold of their resources and seize the leader. Only enemies from the same kingdom can be captured. From time to time, there are Kingdom wars where many more compete in the game.
Lords Mobile is a game of intelligence and wit. There are several monsters that can be attacked and the bosses from other worlds can be ambushed and brought to their knees. Multiple players can also participate in a contest with the purpose of capturing a specific location on the global map. This will make a winner earn a bonus on his or her profile.
Here are 3 entities within the game that can be played:
1-Feudal Wars
2-Wars for Wonders
3-Battle Royal

Strategy and Tactics
The attacks in the game need to be planned well using a lot of tactical maneuvering. All heroes need to enter the battle with special equipment that they have specifically picked out for that purpose. The players also need to be quick thinkers and nimble decision-makers. Each strategy counts and in respect to capturing a location, with the help of several players from the same guild, is essential for winning.
Characters and Heroes
The game of Lord Mobile is FREE and involves more than 45 characters who are all heroes in their own way. Each hero is divided into 3 categories such as:
-Strength
-Agility
-Intelligence
The heroes also all have different unique skills and attributes. Some come with many specific designs and from a variety of contrasting backgrounds. The game wants all of the characters to improve their skill-set and methodology. Heroes can be purchased in game bundles or some heroes can even become available as the game is completed and move from a specific stage to another.