Do you like playing scratch-offs and lotto games? Lucktastic has re-created that experience in app form, with actual payouts for their players. Because Lucktastic pays what you win, it is one of the best ways to earn passive income with your smartphone.
Lucktastic says it offers games with real cash prizes and real rewards. The app is available for Android and iOS, but not for desktop so you will need a smart device to use it. It costs nothing to download and start playing games, but users do need to meet a few requirements.
Lucktastic: Win Prizes & Gift Cards
Price: Free
Category: Lifestyle
Version: Varies by device
Developer: Jump Ramp Games

Uninstall the app:
1. Go to Settings menu
2. Choose Apps or Application manager
3. Touch the app you want to remove
4. Press Uninstall.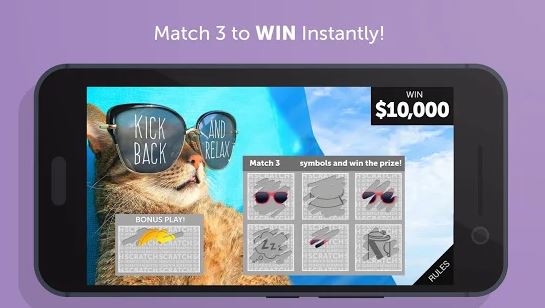 You need to be a U.S. citizen, have an iOS or Android smartphone, and 30 seconds to spend on each scratch card. Users are given a limited number of scratch cards in the app, and each one has a timer. You will need to use the scratch card before the timer runs out to claim the reward.
Each scratch card features six boxes you can scratch. A winning card needs to match three symbols. A small Bonus Play scratch box usually guarantees at least one token for completing the card even if you don't win.
Scratch card reward amounts vary and can be actual cash or prize tokens. Every day there is a $10,000 scratch prize for people who scratch enough cards to unlock it. Each game can be played once a day and the timer resets every day at 5 AM EST.
One downside of the app is the need to watch an ad in-between each scratch-off card. However, you do not need to purchase anything to play.
Lucktastic Cash vs. Tokens
The scratch-off cards in the Lucktastic app pay out cash or tokens. Cash prizes are rare but the app will payout starting at $1 balance if you have a Dwolla account.
Most scratch-off cards pay in tokens that can be redeemed for gift cards and other prizes. Cash balances can be redeemed once you have a $2 balance for a gift card. Once your balance reaches $10, you can opt to receive a check in the mail. Lucktastic even offers a pre-paid Visa option for accounts over $100. That may seem appealing, but it will take you months to achieve a $100 payout using the app.
Tokens can be redeemed once you reach 10,000 in your account. They can be redeemed for gift cards and magazine subscriptions. Sharing the app on social media and referring friends will earn you token bonuses.
Download Lucktastic Mobile App
For anyone looking to earn money using their smartphone, the Lucktastic app is a fantastic choice. Download Lucktastic mobile app to start earning cash and tokens toward your favorite retail services.